Unwind On Sanibel Island Beaches: Pristine Shores And Serene Retreats
Sanibel Island Beach – Experience Florida's wildlife up-close on a Sanibel Island getaway. Spot indigenous birds, reptiles, and marine life in a serene, natural setting.When you need a break from the hustle and bustle of everyday life, there's no better place to unwind than on the pristine shores of Sanibel Island beaches. With their soft white sand and crystal clear waters, these beaches offer a serene retreat where you can escape from it all. Whether you're lounging in the sun, taking a refreshing dip in the ocean, or exploring the island's wildlife refuge, there's something for everyone to enjoy. And after a day of relaxation, you can satisfy your taste buds at one of the many delicious restaurants that Sanibel Island has to offer. So pack your bags, grab your sunscreen, and get ready for the ultimate beach getaway on Sanibel Island.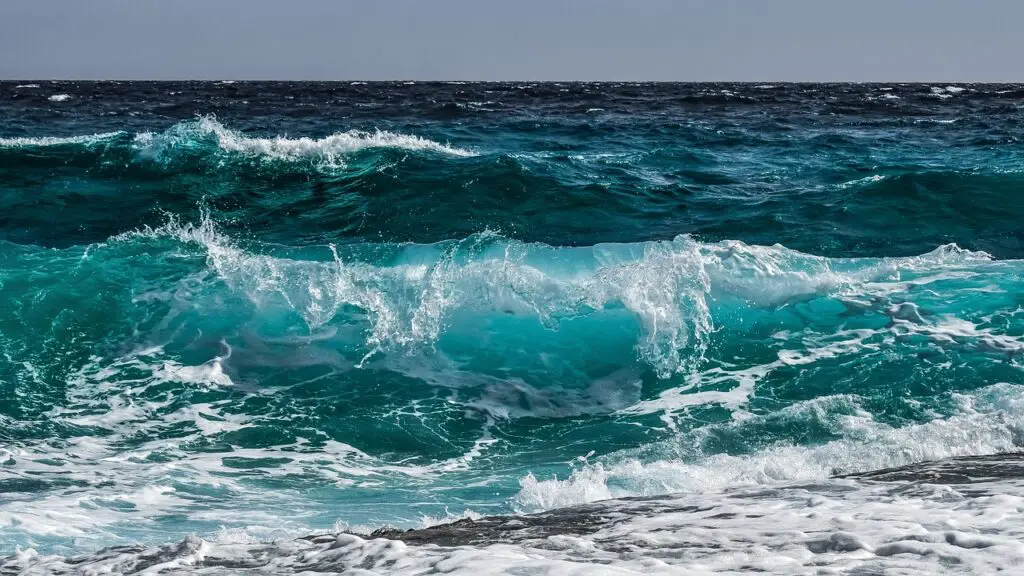 Getting to Know Sanibel Island
Location and Geography
Sanibel Island is a small barrier island located off the Gulf Coast of Southwest Florida. It is situated in Lee County, just a short drive from Fort Myers. The island stretches for about 12 miles long and is known for its unique east-west orientation, which makes it an ideal spot for beach enthusiasts and nature lovers. Sanibel Island is surrounded by the calm and clear waters of the Gulf of Mexico, offering visitors stunning views and a tranquil atmosphere.
Brief History
Sanibel Island has a rich history dating back to the Calusa Native American tribe, who inhabited the island thousands of years ago. In the 19th century, Spanish conquistadors explored the area and established a fort, which was later abandoned. The island became a hub for fishing and farming, with settlers relying on the fertile soil and abundant marine life. Today, Sanibel Island is primarily known as a popular tourist destination, attracting visitors from around the world with its natural beauty and relaxed atmosphere.
Local Culture and Community
Sanibel Island has a tight-knit community that takes great pride in preserving the island's natural resources and unique character. The island is home to several conservation organizations and environmentally-conscious residents who work together to protect the delicate ecosystem. The locals embrace a laid-back and friendly lifestyle, often seen enjoying outdoor activities, supporting local businesses, and celebrating the island's history and heritage. Visitors can experience the warm hospitality and welcoming atmosphere that Sanibel Island is famous for.
The Pristine Beaches of Sanibel Island
Overview of Beaches
Sanibel Island is renowned for its pristine beaches, which are some of the most beautiful in the world. The island boasts over 15 miles of sandy shores, ranging from secluded and romantic spots to family-friendly and bustling areas. Each beach has its own unique charm, offering visitors a variety of experiences. Whether you're looking for solitude and tranquility or vibrant beach activities, Sanibel Island has a beach to suit every preference.
Unique Characteristics of Sanibel Shores
What sets Sanibel Island's beaches apart is its abundant seashells. The island's location and its east-west orientation result in an extraordinary accumulation of seashells along its shores. This phenomenon, known as the Sanibel Stoop, attracts shelling enthusiasts from all over the world. The beaches of Sanibel Island also feature shallow waters, making them perfect for swimming, paddleboarding, and snorkeling. The clean and crystal-clear waters add to the allure of the island's beaches, creating a picturesque setting for beachgoers.
Best Time to Visit
The best time to visit Sanibel Island and enjoy its pristine beaches is during the winter and early spring months. The weather is mild, with temperatures averaging in the 70s and 80s Fahrenheit (around 20 to 30 degrees Celsius). This time of the year is also less crowded, allowing visitors to enjoy the tranquility and beauty of the beaches without the hustle and bustle of peak tourist season. Additionally, the calm waters and warm temperatures make it an ideal time for swimming and other water activities.
Wildlife on Sanibel Island
Sanibel Island Wildlife Refuge
The Sanibel Island Wildlife Refuge, also known as J.N. "Ding" Darling National Wildlife Refuge, is a must-visit for nature lovers and wildlife enthusiasts. Spanning over 6,400 acres, this refuge is home to a diverse array of wildlife, including migratory birds, alligators, manatees, and more. Visitors can explore the refuge on foot, by bike, or by car along the scenic Wildlife Drive. The refuge also offers educational programs and guided tours, providing a deeper understanding of the island's unique ecosystem.
Indigenous Species
Sanibel Island is known for its varied and abundant indigenous species. The island's diverse habitats, including mangroves, wetlands, and coastal dunes, support a wide range of plant and animal life. Some of the indigenous species you might encounter include the West Indian manatee, gopher tortoises, roseate spoonbills, and bottlenose dolphins. Exploring the various nature trails and waterways is the best way to spot these fascinating creatures in their natural habitats.
Best Locations for Wildlife Spotting
While the entire island is teeming with wildlife, there are a few prime locations for wildlife spotting on Sanibel Island. The Bailey Tract, a part of the Sanibel Island Wildlife Refuge, offers excellent birdwatching opportunities and the chance to spot alligators and other reptiles. The J.N. "Ding" Darling Visitor & Education Center provides educational exhibits and guided tours, making it an ideal spot for learning about the island's unique wildlife. Additionally, the Sanibel Captiva Conservation Foundation offers guided kayak tours that take visitors through the island's mangrove forests, where they can encounter various bird species and other wildlife.
The Art of Shelling on Sanibel Island
Why Sanibel is a Hotspot for Shelling
Sanibel Island has long been considered one of the best shelling destinations in the world. Its unique geography, gentle tides, and the gathering of shells along its shores make it a hotspot for shell collectors. The east-west orientation of the island allows the Gulf currents to wash up an abundance of shells, including conch shells, sand dollars, and colorful coquinas. Sanibel Island's commitment to environmental preservation also ensures that the shells remain plentiful and pristine for future generations to enjoy.
Commonly Found Shells
Visitors to Sanibel Island can expect to find a wide variety of shells during their beachcombing adventures. Some of the most commonly found shells include the lightning whelk, alphabet cone, tulip, and auger shells. The island's southern beaches are particularly rich in shells, and low tide is the best time to explore the shoreline for treasures. Remember to follow the "Sanibel Stoop" technique, where you bend at the waist and scan the sand for shells — a true art form that shelling enthusiasts have mastered.
Ethics of Shelling
While shelling on Sanibel Island is a popular activity, it's important to practice ethical shelling to preserve the island's delicate ecosystem. One of the most important rules is to only collect empty shells, as live creatures may still be residing inside. It is also essential to respect wildlife habitats and refrain from damaging vegetation or disturbing nesting areas. By practicing ethical shelling, visitors can enjoy this unique experience while also contributing to the conservation efforts on the island.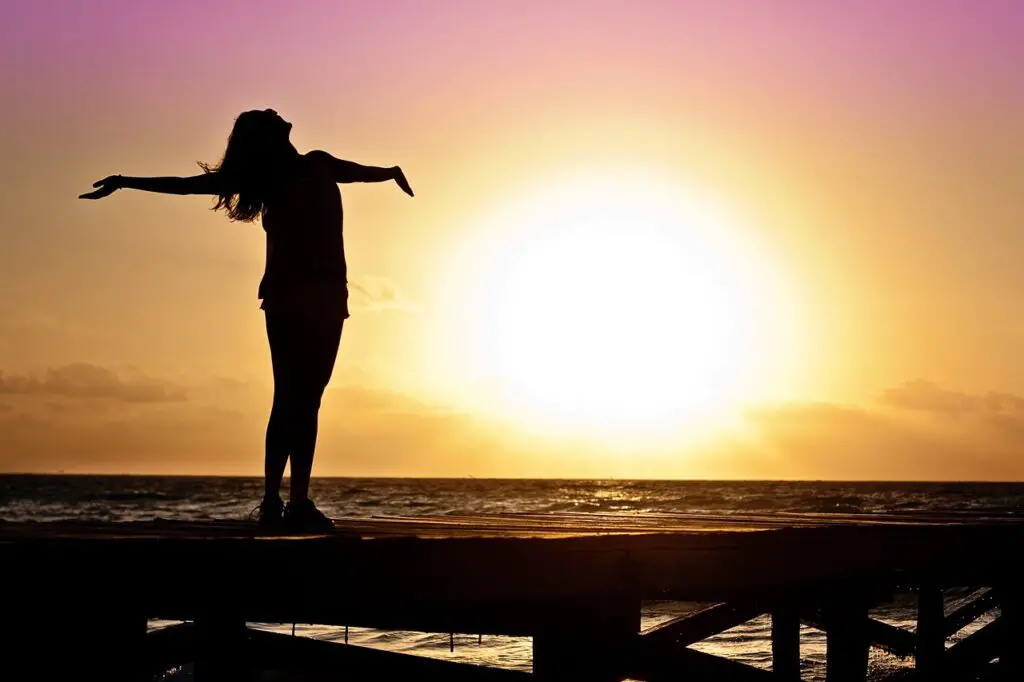 Dining Out on Sanibel Island
Overview of Sanibel Island Restaurants
Sanibel Island offers a diverse culinary scene, with an array of restaurants and cafes catering to various tastes and preferences. From casual beachfront eateries to upscale dining, there is something for everyone. The island's restaurants take advantage of the abundant seafood and local produce, incorporating fresh ingredients into their menus. Visitors can expect a mix of international cuisine, Florida-inspired dishes, and classic American fare.
Local Specialties
When dining on Sanibel Island, make sure to try some of the local specialties. Fresh seafood is a highlight, with dishes like grouper sandwiches, crabcakes, and shrimp scampi being popular choices. Key lime pie, a classic Florida dessert, is a must-try for those with a sweet tooth. Additionally, the island's tropical fruits, such as mangoes and guavas, are often incorporated into dishes and cocktails, adding a refreshing twist to meals.
Best Seafood Restaurants
For those looking to indulge in the island's bountiful seafood, Sanibel Island boasts several excellent seafood restaurants. The Lazy Flamingo is a local favorite, known for its casual atmosphere and delicious seafood dishes. Doc Ford's Rum Bar & Grille offers a unique blend of Caribbean and Floridian cuisine, with an emphasis on fresh seafood. The Blue Giraffe is another popular choice, combining beachfront dining with a diverse menu featuring seafood, steaks, and vegetarian options.
Resorts and Accommodations
Overview of Accommodations
Sanibel Island offers a wide range of accommodations to suit every traveler's needs and budget. From luxurious resorts and boutique hotels to charming bed and breakfasts and vacation rentals, there is an option for everyone. Many of the island's accommodations are nestled amidst lush tropical landscapes, providing a serene and peaceful setting for a relaxing getaway.
Luxurious Retreats
If you're looking to splurge on a luxurious retreat, Sanibel Island won't disappoint. The island is home to several upscale resorts that offer exquisite amenities and impeccable service. These resorts boast spacious suites, private beach access, world-class dining options, and spa facilities. They provide the perfect backdrop for a romantic escape or a pampering vacation.
Budget-friendly Options
For budget-conscious travelers, Sanibel Island also has a variety of affordable accommodations. Bed and breakfasts and small inns offer cozy and charming rooms at reasonable rates. Vacation rentals are another great option, allowing families or groups to share a home or condo with amenities like kitchens and private pools. These budget-friendly options provide comfortable and convenient accommodations without breaking the bank.
Outdoor Activities on Sanibel Island
Water Sports
The crystal-clear waters surrounding Sanibel Island offer endless opportunities for water sports enthusiasts. Kayaking and paddleboarding are popular activities, allowing visitors to explore the island's mangrove forests and coastal waterways. Snorkeling and scuba diving are also popular, with vibrant underwater ecosystems to discover. Fishing charters are available for those looking to cast a line and catch their own dinner, while boat excursions offer the chance to spot dolphins and other marine life.
Hiking Trails
Although Sanibel Island is primarily known for its beaches, it also offers scenic trails for hiking enthusiasts. The Bailey Tract at the Sanibel Island Wildlife Refuge is a favorite among nature lovers, offering a network of trails through mangroves and freshwater wetlands. The Pond Apple Park Trail and the Periwinkle Preserve Trail are also worth exploring, showcasing the island's diverse flora and fauna.
Biking Routes
Sanibel Island is a cyclist's paradise, with over 25 miles of bike paths winding through the island's charming neighborhoods and natural landscapes. Biking is a popular way to explore the island, allowing visitors to leisurely pedal past picturesque scenery and take in the island's natural beauty. Many accommodations offer bike rentals, making it convenient for visitors to enjoy this outdoor activity.
Sanibel Island for Families
Family-friendly Beaches
Sanibel Island is an ideal destination for families, with its safe and family-friendly beaches. Bowman's Beach is a top choice, offering ample parking, picnic areas, and restrooms. It is known for its shallow waters, which are perfect for young children to splash around in. Tarpon Bay Beach is another popular option, with calm waters, a playground, and opportunities for wildlife sightings.
Child-friendly Activities
In addition to its beautiful beaches, Sanibel Island offers a variety of child-friendly activities. The Bailey-Matthews National Shell Museum is a fascinating place for kids to learn about shells and marine life through interactive exhibits and educational programs. The Sanibel Sea School offers hands-on marine science programs for children, allowing them to explore the island's unique ecosystem and discover the wonders of the ocean. The island's bike paths also provide a fun and safe way for families to explore together.
Child-friendly Dining Options
When it comes to dining, Sanibel Island has plenty of options that cater to families with children. Many restaurants offer kid-friendly menus and casual atmospheres. Doc Ford's Rum Bar & Grille, for example, offers a "Little Ford's" menu with options like fish tacos and chicken tenders. The Island Cow is another popular choice, known for its extensive menu and lively atmosphere that kids will love. With its family-friendly beaches, activities, and dining options, Sanibel Island is a great destination for a memorable family vacation.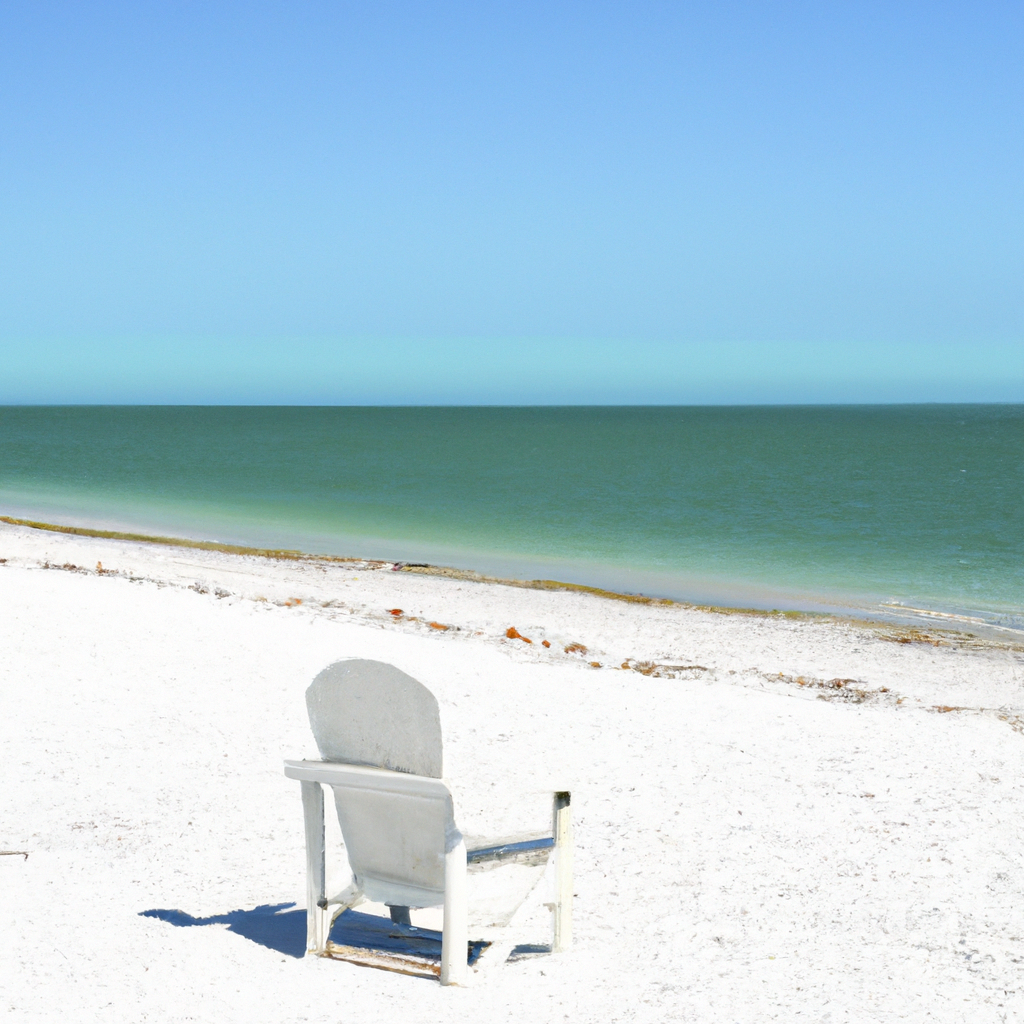 Romantic Getaways on Sanibel Island
Romantic Beach Spots
Sanibel Island's beautiful beaches provide the perfect backdrop for a romantic getaway. Lovers Key State Park, located just a short distance from Sanibel Island, offers secluded beaches and breathtaking views. The Lighthouse Beach is another romantic spot, known for its picturesque lighthouse and serene atmosphere. Sunset walks along the shoreline or a private picnic on the beach are sure to create cherished memories for couples.
Couples Activities
Sanibel Island offers a variety of activities for couples to enjoy together. Renting a kayak or a paddleboard and exploring the island's waterways is a popular choice for adventure-seeking couples. Couples can also embark on a sunset cruise, where they can soak in the stunning views and enjoy a romantic dinner aboard the boat. For a unique experience, couples can take a guided shelling tour and search for beautiful seashells while strolling hand in hand along the beach.
Romantic Dining and Accommodations
Sanibel Island's restaurants offer romantic dining options, perfect for couples looking to enjoy a special evening together. The Thistle Lodge Beachfront Restaurant offers an intimate and elegant dining experience, with a menu featuring fresh seafood and fine wines. The Jacaranda Restaurant & Lounge provides a cozy ambiance, complemented by a menu of gourmet cuisine and handcrafted cocktails. As for accommodations, many of the island's resorts offer private villas or suites with ocean views and luxurious amenities, creating a romantic atmosphere for couples.
Planning Your Visit to Sanibel Island
Transportation Options
Getting to Sanibel Island is convenient, with several transportation options available. Southwest Florida International Airport in Fort Myers is the nearest airport, providing easy access to the island. From the airport, visitors can rent a car or take a taxi to reach Sanibel Island. Alternatively, there are shuttle services and private transportation options available. Once on the island, renting a bicycle or using the island's public transportation system is a convenient way to get around.
Weather and Clothing
Sanibel Island experiences a warm and tropical climate year-round. The summer months bring higher temperatures and occasional afternoon showers, while the winter months offer mild and pleasant weather. When visiting, it is important to pack lightweight and breathable clothing, including swimsuits, shorts, t-shirts, and sandals. Sunscreen, hats, and sunglasses are essential for protecting against the sun, and a light jacket or sweater may be needed for cooler evenings during the winter months.
Important Things to Pack
When packing for your visit to Sanibel Island, there are a few essentials to include. Sunscreen is a must, as the island's sunny climate can be intense. Insect repellent is also recommended, particularly for activities like hiking or exploring the mangroves. Comfortable walking shoes or sandals are ideal for beach walks and exploring the island's trails. Don't forget to pack a beach towel, sunglasses, and a reusable water bottle to stay hydrated during your outdoor adventures. Lastly, don't leave without a shelling bag or bucket to collect your seashell treasures.
With its pristine beaches, abundant wildlife, and diverse activities, Sanibel Island offers something for every visitor. Whether you're seeking a peaceful retreat, a family vacation, or a romantic escape, this tropical paradise is sure to captivate your heart and leave you with unforgettable memories. Start planning your visit to Sanibel Island and prepare to immerse yourself in its natural beauty and laid-back charm.