Welcome to SanibelIslandGo.com, your ultimate guide to the enchanting paradise of Sanibel Island! Nestled in the Gulf of Mexico, Sanibel Island is a haven for nature lovers, adventure seekers, and those in pursuit of laid-back tropical bliss. At SanibelIslandGo.com, we invite you to immerse yourself in the allure of this idyllic destination, where every grain of sand tells a story, and every sunset paints a masterpiece.
Discover the Sanibel Stoop: Renowned worldwide for its pastel-colored seashells, Sanibel Island beckons you to embrace the famed "Sanibel Stoop." Embark on a shell-collecting adventure along our pristine beaches, where over 250 varieties of shells await your discovery. Let the rhythmic Gulf tides guide you as you lose yourself in the art of the Sanibel Stoop.
Golf, Fish, and Boat with Unrivaled Splendor: Challenge your mettle on exquisite golf courses, cast your line into the finest fishing grounds, and set sail on the unparalleled waters surrounding Sanibel Island. Whether you're a seasoned angler or a novice golfer, our island offers an array of experiences to suit every adventurer.
Explore 25 Miles of Scenic Bike Paths: Pedal through paradise on our extensive network of bike paths, spanning 25 miles across the island. Experience the natural beauty, historic landmarks, and hidden gems as you explore Sanibel's charming corners at your own pace.
Exhilarating Shopping, Floribian Flair, and Culinary Delights: Indulge in an exhilarating shopping experience, where unique treasures await at every turn. Immerse yourself in the Floribian flair of our island's cuisine, from casual bites to fine dining. Let your taste buds savor the fusion of flavors that define Sanibel's gastronomic scene.
J.N. "Ding" Darling National Wildlife Refuge: Embark on a wildlife odyssey at the world-famous J.N. "Ding" Darling National Wildlife Refuge, spanning 6,000 acres of mangrove jungles and wetlands. Witness endangered species, playful dolphins, manatees, alligators, and tropical birds in their natural habitat. Explore by car, foot, bicycle, kayak, or guided tram— an adventure for the whole family.
Small Size, Rich History, and Warm Hospitality: Despite its modest size, Sanibel Island boasts a rich history, abundant flora and fauna, and stretches of exquisite beaches. Let the east-west orientation of the island sift the Gulf tides, offering a canvas for breathtaking sunsets and playful dolphins that enhance every boating tour.
Dive into Enchanting Waters: While coral reefs may be absent, the waters surrounding Sanibel Island host a vibrant array of marine life. Dive into the enchanting depths to explore artificial reefs and wrecks, creating a captivating underwater experience for diving enthusiasts.
At SanibelIslandGo.com, we are your passport to this tropical haven. Join us in celebrating the beauty, adventure, and serenity that define Sanibel Island. Plan your escape, discover the secrets of the Sanibel Stoop, and let the magic of this Gulf gem unfold before you. Your journey to Sanibel Island starts here—where every day is an invitation to explore, unwind, and create cherished memories that last a lifetime.
Meet Our Amazing Team
Brett A. (Founder & Seasoned Travel Journalist)
Hey there, I'm Brett A., the seasoned travel journalist and passionate unraveler of the world's beauty at SanibelislandGo.com. My focus is on immersive storytelling that delves into diverse cultures, providing readers with genuine experiences beyond the usual tourist spots.
As the author of "Lonely Planet Best of New Zealand (Travel Guide)," available on Amazon, I aim to equip travelers with the knowledge they need for seamless and enriching journeys. Join me on my adventures, and let's make every travel experience a cultural exploration.
Email Brett here: brett.a423@sanibelislandgo.com
Isabella S. (Content Manager)
Greetings! I'm Isabella S., and I take pride in managing the enriching content at SanibelislandGo.com. With a keen eye for captivating stories and engaging information, I strive to ensure that your journey with us is both enjoyable and informative.
For any inquiries or thoughts you'd like to share, feel free to drop me an email at isabella@nootropicmax.com.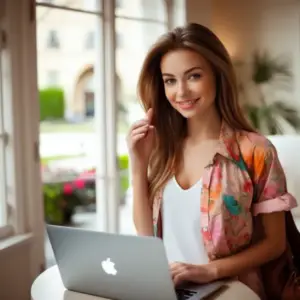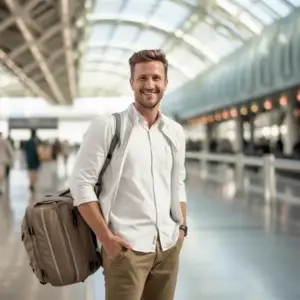 Philip M. (Experienced Smart Traveler)
Hello, fellow travelers! I'm Philip M., bringing my wealth of experience as a smart traveler to SanibelislandGo.com. From navigating through tech-savvy travel tips to sharing insights on making the most of your adventures, I'm here to guide you.
If you have any questions or suggestions, don't hesitate to reach out at philip@sanibelislandgo.com.
Mailing Address:
4500 SE 10th Pl, Cape Coral, FL 33904, Florida
Phone Number:
+1 713-432-9088
Our Ethos: Nurturing the Spirit of Exploration
At SanibelislandGo.com, our ethos is deeply rooted in the belief that travel is not just about reaching a destination but immersing oneself in the spirit of exploration. We strive to foster this spirit through our core principles:
1. Authentic Cultural Exploration:
We are committed to offering more than the typical tourist experience. Our goal is to provide readers with authentic cultural insights that go beyond surface-level encounters. We believe that understanding the heart of a destination is key to truly appreciating its beauty.
2. Inclusivity in Exploration:
We believe that traveling is for anyone. Whether you are a solo adventurer, a family of explorers, or a couple seeking romantic getaways, we cater to all. Our diverse content aims to resonate with the varied interests and preferences of our readers.
3. Continuous Discovery:
The beauty of the world is boundless, and so is the potential for discovery. We are on a continuous journey to uncover hidden gems, share untold stories, and explore destinations that may be off the beaten path. Join us in this perpetual quest for discovery.
Join Us on the Journey
At SanibelislandGo.com, we invite you to join us on this journey of exploration, where each adventure is an opportunity to learn, grow, and connect with the world. Whether you are a seasoned traveler or setting out on your first expedition, we are here to be your companions in discovery.
Embark on a voyage beyond the ordinary with SanibelislandGo.com – where the spirit of exploration knows no bounds.