Welcome To
sanibel island
In Best Beach Vacations
What is so special about Sanibel Island?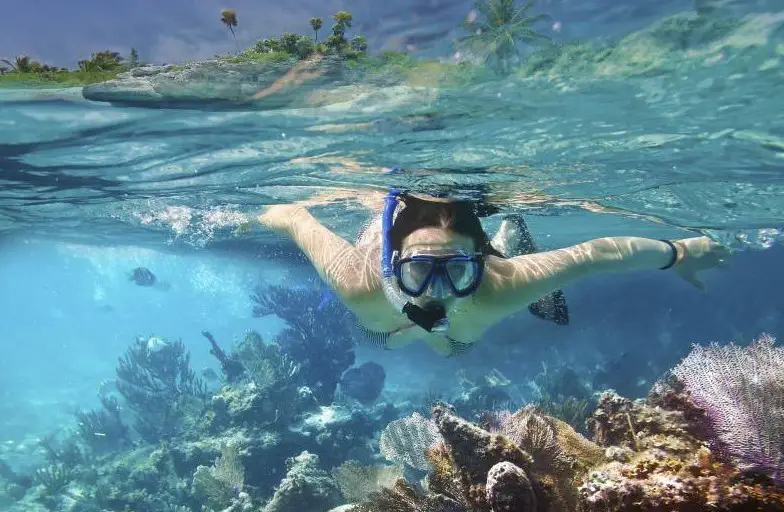 Sanibel Island, located off the southwestern coast of Florida in the United States, is known for several unique features that make it special:
Shell Collecting: Sanibel Island is renowned for its exceptional shelling opportunities. The island's geography, with its east-west orientation, allows a large number of seashells to wash ashore. The beaches, especially Bowman's Beach and Lighthouse Beach, attract shell enthusiasts from around the world. The annual Sanibel Shell Fair & Show celebrates this natural bounty.
Wildlife and Conservation: The J.N. "Ding" Darling National Wildlife Refuge is a prominent attraction on Sanibel Island. This refuge is home to a diverse array of wildlife, including migratory birds, manatees, and alligators. The island has a strong commitment to conservation, and efforts are made to preserve the natural beauty and ecological balance of the area.
Bicycling and Nature Trails: Sanibel is a bicycle-friendly community with an extensive network of bike paths. Visitors can explore the island's natural beauty while biking along these paths. The Bailey-Matthews National Shell Museum is also located on Sanibel, providing information about shells and marine life.
Laid-back Atmosphere: Sanibel is known for its relaxed and laid-back atmosphere. It is a popular destination for those seeking a quiet and peaceful getaway. The island has restrictions on building height and commercial development, contributing to its unspoiled and tranquil environment.
Lighthouse and Historic Sites: The Sanibel Island Lighthouse is an iconic structure and a popular spot for visitors. The island also has historical sites, including the Sanibel Historical Village, which showcases buildings and artifacts from the island's past.
Art and Culture: Sanibel Island has a vibrant arts community with galleries and cultural events. The BIG ARTS organization hosts a variety of programs, including concerts, theater productions, and art exhibitions.
Tropical Gardens: The island features beautiful tropical gardens such as the Sanibel Moorings Botanical Gardens, providing a lush and scenic environment for visitors to enjoy.
Fishing and Water Activities: The surrounding waters offer opportunities for fishing, kayaking, paddleboarding, and other water activities. The Gulf of Mexico and the backwaters around the island provide diverse options for water enthusiasts.
Search Sanibel Island Tickets
Discover Paradise on Sanibel and Captiva Islands, Florida
Looking for the perfect beach getaway in Florida? Discover bliss on Sanibel and Captiva Islands. Located just off the coast of Fort Myers, these secluded islands offer miles of pristine white sand beaches, excellent shelling, abundant wildlife, and a relaxed pace of life.
Escape to Quiet, Low-Key Beach Towns
Sanibel and Captiva Islands feel worlds away from the bustle of mainland Florida. With no high-rise hotels or chain restaurants, these islands exude old-fashioned charm. Spend your days beachcombing, biking, fishing, or exploring nature trails. Catch a sunset on the beach each evening. The islands' calm vibe and natural beauty foster renewal.
Enjoy Top Beaches for Shelling and Wildlife Viewing
Sanibel Island is famous as one of the best shelling beaches in the country. Search the shore and find conchs, coquinas, scallops and more. The abundance comes from the islands' location on the Gulf Coast's Shell Island Arc. The J.N. "Ding" Darling National Wildlife Refuge also provides excellent birdwatching. Spot roseate spoonbills, pelicans, herons and eagles.
Discover the Best of Island Life
There's plenty to do on Sanibel and Captiva Islands. Rent a bike and explore the islands' 25 miles of paths. Tee off on world-class golf courses. Charter a fishing trip to catch tarpon and snapper. Peruse local art galleries and boutiques. Savor fresh seafood at island restaurants. Daily activities include nature tours, tennis, kayaking and more.
Plan Your Island Getaway
Ready to book your Sanibel or Captiva Island vacation? We have exclusive hotel deals, recommendations for attractions and dining, and the inside scoop for planning an amazing trip. Discover paradise on Sanibel and Captiva Islands. Contact our travel specialists to start planning your beach escape today.
Tips and Suggestions When Traveling Sanibel Island
Sanibel Island, located off the southwest coast of Florida, is known for its beautiful beaches, wildlife, and relaxed atmosphere. Here are some tips and suggestions to enhance your experience when traveling to Sanibel Island:
Shell Collecting: Sanibel is renowned for its seashells. The best time for shelling is during low tide, especially after a storm. Consider bringing a mesh bag or bucket for collecting shells, but be mindful of local regulations regarding the collection of live shells.
Biking: The island is very bike-friendly with numerous bike paths. Consider renting a bike to explore the island at a leisurely pace. Many accommodations provide bikes, or you can easily rent them from local shops.
Wildlife Watching: Sanibel is home to a variety of wildlife, including dolphins, manatees, and a wide array of bird species. Bring binoculars for birdwatching and explore the J.N. "Ding" Darling National Wildlife Refuge for an immersive wildlife experience.
Sunset at Bowman's Beach: Bowman's Beach is popular for its beautiful sunset views. Consider bringing a picnic and enjoy the breathtaking sunset on this less crowded beach.
Explore Ding Darling National Wildlife Refuge: This refuge is a haven for birdwatchers and nature enthusiasts. Consider taking a tram or driving the Wildlife Drive for a chance to see alligators, birds, and other wildlife.
Visit the Sanibel Lighthouse: The historic Sanibel Lighthouse is a picturesque spot. You can walk along the beach and enjoy the views or even fish from the fishing pier.
Dining: Sanibel has a variety of dining options ranging from casual seafood shacks to upscale restaurants. Try some fresh seafood and local cuisine.
Beach Etiquette: Respect local regulations and wildlife. Keep the beaches clean, and if you encounter any wildlife, maintain a safe distance. Sea turtles often nest on the island, so be aware of nesting areas and follow guidelines.
Bug Repellent: Mosquitoes can be prevalent, especially in the evenings. Bring insect repellent to protect yourself from bites.
Plan for the Weather: Florida can be hot and humid, especially in the summer. Stay hydrated, wear sunscreen, and plan activities in the early morning or late afternoon to avoid the hottest part of the day.
Check for Events: Sanibel often hosts events and festivals. Check the local calendar to see if there are any special events or festivals happening during your visit.
Tips for Parents with Small Children in the Sanibel Island Beach Area
Traveling to Sanibel Island with small children can be a wonderful experience, as the island offers a family-friendly atmosphere and beautiful beaches. Here are some tips for parents with small children in the Sanibel Island beach area:
Choose Family-Friendly Accommodations: Look for accommodations that cater to families with children. Some places offer kid-friendly amenities such as pools, play areas, and easy access to the beach.
Shelling with Caution: While Sanibel is known for its shells, be cautious with small children. The shells can be sharp, and it's advisable to bring water shoes to protect little feet.
Sun Protection: The Florida sun can be intense. Ensure your children are protected with sunscreen, hats, and UV-protective clothing. Remember to reapply sunscreen regularly, especially if they are playing in the water.
Bring Beach Toys: Pack some beach toys to keep the little ones entertained. Buckets, shovels, and inflatable floaties can add extra fun to their beach experience.
Check for Shell-Free Zones: Some areas of the beach might have fewer shells, making it more comfortable for children to play. Look for these areas, especially if your kids enjoy playing in the sand.
Water Safety: Keep a close eye on your children when they are in or near the water. Sanibel's beaches are generally calm, but it's important to be vigilant, especially with younger children.
Explore Nature Reserves: Consider visiting places like the J.N. "Ding" Darling National Wildlife Refuge. It's a great opportunity for children to learn about and appreciate nature, and they may spot some wildlife like birds and alligators.
Biking: Sanibel has bike paths that are perfect for family rides. If your children are old enough, renting bikes can be a fun and active way to explore the island.
Dining with Kids: Many restaurants on the island are family-friendly. Look for places with kid's menus or where children are welcomed. Inform the staff if you have specific dietary needs for your child.
Plan Around Nap Times: If your children still nap, plan beach outings and other activities around their nap times to ensure they are well-rested and happy.
Bug Protection: Bring insect repellent to protect your children from mosquitoes, especially during the evening hours.
Check for Family Events: Look for any family-friendly events or activities happening on the island during your visit. Sanibel often hosts events that could be enjoyable for kids.
Where is Sanibel Island?
Sanibel Island is located on the southwestern coast of Florida, United States. It is part of Lee County and is situated in the Gulf of Mexico, near the city of Fort Myers. The island is connected to the mainland by a causeway and is easily accessible by car. Sanibel is known for its beautiful beaches, abundant seashells, and a laid-back atmosphere, making it a popular destination for tourists and nature enthusiasts.
Route Map to Sanibel Island
From North Route:
Orlando – Leesburg – Brooksville – Fort Myers – Sanibel Island
From South Route:
Miami – Naples – Fort Myers – Sanibel Island
From East Route:
Tampa – Fort Myers – Sanibel Island
From West Route:
Sarasota – Fort Myers – Sanibel Island