Explore The Rich Wildlife At Sanibel Island Wildlife Refuge
If you're a nature lover yearning for a close encounter with wildlife, then look no further than the stunning Sanibel Island Wildlife Refuge. Nestled on the picturesque Sanibel Island, this captivating sanctuary offers a mesmerizing experience for all. From its pristine beaches to its diverse array of flora and fauna, the refuge is a haven for both casual strollers and avid adventurers alike. Prepare to be enchanted as you traverse through lush mangrove forests and observe magnificent birds, reptiles, and mammals in their natural habitat. So, grab your camera and embark on an unforgettable journey to explore the rich wildlife at Sanibel Island Wildlife Refuge.
Understanding Sanibel Island
Sanibel Island, located off the southwest coast of Florida, is a tropical paradise known for its breathtaking natural beauty and rich biodiversity. This barrier island is famous for its pristine beaches, vibrant wildlife, and lush vegetation. It is a haven for nature enthusiasts and offers endless opportunities for exploration and adventure. Whether you are a nature lover, a bird watcher, or simply seeking a serene escape, Sanibel Island has something to offer for everyone. Let's dive into the captivating world of Sanibel Island and discover its wonders together.
Location of Sanibel Island
Situated in the Gulf of Mexico, Sanibel Island is part of Lee County in Southwest Florida. It is connected to the mainland by the Sanibel Causeway, which provides easy access for visitors. The island is approximately 12 miles long and 4 miles wide, encompassing a total land area of 33.21 square miles. Its unique geography, characterized by sandy beaches, mangrove forests, and coastal wetlands, contributes to its diverse ecosystem and makes it a haven for wildlife.
Brief History of Sanibel Island
Sanibel Island has a rich history that dates back thousands of years. The Calusa Native Americans were the first inhabitants of the island, thriving off its abundant natural resources. They were known for their shell mounds, which are still visible today, showcasing their intricate artistry and resourcefulness. European settlers arrived in the 19th century and established fishing communities on the island. Over time, Sanibel Island has become a popular tourist destination while striving to preserve its natural beauty and delicate ecosystem.
Importance of Sanibel Island Wildlife Refuge
At the heart of Sanibel Island's ecological significance is the Sanibel Island Wildlife Refuge, also known as J.N. "Ding" Darling National Wildlife Refuge. Established in 1945, this refuge spans over 6,400 acres and is named after Jay Norwood Darling, a prominent conservationist and political cartoonist. The refuge serves as a vital sanctuary for migratory birds, resident wildlife, and diverse plant species. Its protected areas provide a safe haven for these creatures and help maintain the delicate balance of the island's ecosystem.
Exploring the Wildlife Refuge
Sanibel Island Wildlife Refuge Overview
The Sanibel Island Wildlife Refuge is a treasure trove of natural wonders and promises an unforgettable experience for nature enthusiasts. It offers a range of recreational activities, educational programs, and opportunities to observe wildlife up close. The refuge boasts various ecosystems, including mangrove forests, freshwater impoundments, marshes, and estuaries, each offering a unique ecological experience. Visitors can choose from a variety of trails, observation decks, and boardwalks to explore this remarkable natural habitat.
The Unique Habitat at the Wildlife Refuge
What sets the Sanibel Island Wildlife Refuge apart is its exceptional habitat diversity. The refuge is teeming with life, from its dense mangrove forests that provide shelter for countless species to its expansive seagrass beds that support a thriving marine ecosystem. The presence of brackish water, a mix of saltwater and freshwater, creates an ideal environment for various marine life, including fish, shrimp, and crabs. Moreover, the refuge serves as vital nesting grounds for sea turtles and shorebirds, further emphasizing its critical role in protecting endangered species.
Conservation efforts at the Wildlife Refuge
The Sanibel Island Wildlife Refuge plays a crucial role in conservation efforts, aiming to protect and preserve the island's unique ecosystem. It actively engages in habitat restoration, invasive species control, and research to better understand and safeguard the natural resources found within its boundaries. The refuge also collaborates with local organizations, educational institutions, and volunteers to promote environmental awareness and conservation initiatives. Through these dedicated efforts, the refuge strives to ensure the long-term sustainability of Sanibel Island's cherished natural heritage.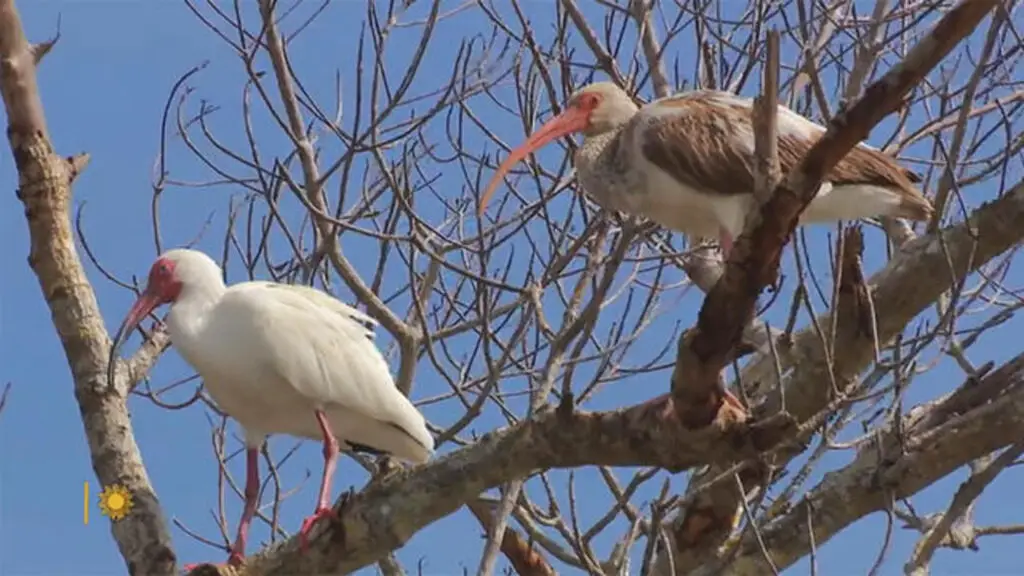 Flora at Sanibel Island Wildlife Refuge
Types of Plants and Trees
The Sanibel Island Wildlife Refuge is a paradise for plant enthusiasts, boasting a rich diversity of flora. From towering sea grapes to delicate sea lavender, the refuge is home to various plant species that have adapted to the island's unique coastal environment. One of the most iconic trees found on the island is the sabal palm, also known as the cabbage palm, which adds a touch of tropical elegance to the landscape. Other notable plant species include gumbo limbo, buttonwood, and saltbush, each playing a vital role in the refuge's ecosystem.
Rare Vegetation
Among the remarkable plant species at the Sanibel Island Wildlife Refuge, several are considered rare or threatened. The beach sunflower, also known as the dune sunflower, boasts vibrant yellow blooms and serves as an important stabilizer of the island's sand dunes. The beach morning glory, an exquisite purple flower, is a sight to behold and thrives in the coastal environment. Visitors are encouraged to respect the fragility of these rare species and help preserve them for future generations to enjoy.
Role of Local Flora in the Ecosystem
The local flora at the Sanibel Island Wildlife Refuge plays a vital role in the island's delicate ecosystem. Mangrove forests, composed of red, black, and white mangroves, act as a natural filter for water flowing from the mainland, providing a nursery for countless marine species. Sea oats, with their extensive root systems, help stabilize sand dunes and protect against erosion. The plants and trees found within the refuge work in harmony, forming a resilient ecosystem that supports a wide array of wildlife and ensures the health and sustainability of the island.
Fauna at the Sanibel Island Wildlife Refuge
Land Animals to Look Out For
When exploring the Sanibel Island Wildlife Refuge, keep an eye out for the diverse array of land animals that call it home. Gopher tortoises, with their distinctive burrows, are a common sight and play a critical role in the ecosystem by creating habitats for other species. You may also come across bobcats, raccoons, and marsh rabbits as you venture through the refuge's trails. These land animals are integral to the island's biodiversity and offer fascinating insights into the natural world.
Bird Species at the Refuge
The Sanibel Island Wildlife Refuge is a birdwatcher's paradise, with over 245 species of birds documented within its borders. With its strategic location along the Gulf Coast, the refuge serves as an essential stopover for migratory birds, offering them a sanctuary during their long journeys. Bird enthusiasts can spot a diverse range of species, including herons, egrets, spoonbills, ospreys, and even the majestic bald eagle. The refuge's observation decks and trails provide ideal vantage points to observe these graceful creatures in their natural habitat.
Marine Life at the Wildlife Refuge
Sanibel Island's rich marine life is another captivating aspect of the Sanibel Island Wildlife Refuge. As you explore the refuge's extensive seagrass beds and coastal areas, keep an eye out for dolphins frolicking in the waves or manatees gracefully gliding through the water. You may also encounter various fish species, such as snook, redfish, and tarpon, as well as elusive sea turtles. Exploring the underwater world surrounding the refuge is an awe-inspiring experience that showcases the interconnectedness of Sanibel Island's diverse ecosystems.
Endangered Species at Sanibel Island Wildlife Refuge
Threatened Bird Species
The Sanibel Island Wildlife Refuge plays a vital role in the protection and conservation of several threatened bird species. Of particular concern is the reddish egret, a charismatic wading bird known for its unique feeding dance. These birds, as well as the snowy plover and least tern, rely on the refuge's undisturbed beach habitats for nesting and foraging. With conservation efforts and strict regulations, the refuge aims to provide a safe environment where these iconic birds can thrive and recover their populations.
Endangered Land Animals
Sanibel Island is home to various endangered land animals, and the refuge is instrumental in their preservation. The Eastern indigo snake, a nonvenomous species once on the brink of extinction, finds refuge within the forests and wetlands of Sanibel Island. The island also provides critical habitat for the Florida panther, an elusive and endangered big cat that roams the area. By safeguarding these and other endangered land animals, the refuge contributes to the overall conservation of these magnificent creatures.
Conservation Efforts for Endangered Species
To protect and restore the populations of endangered species, the Sanibel Island Wildlife Refuge implements various conservation efforts. These include habitat restoration projects, captive breeding programs, and research initiatives aimed at understanding the needs and ecological requirements of these at-risk animals. The refuge works in collaboration with government agencies, conservation organizations, and dedicated volunteers to ensure the long-term survival of endangered species and the preservation of their critical habitats.
Ecotourism at Sanibel Island Wildlife Refuge
Tour Programs and Activities
Ecotourism at the Sanibel Island Wildlife Refuge offers visitors a unique opportunity to connect with nature and gain a deeper understanding of the island's ecological significance. The refuge offers guided tours, nature walks, and tram rides, led by knowledgeable staff and volunteers. These programs provide valuable insights into the diverse wildlife and ecosystems of the island, fostering an appreciation for the delicate balance of nature.
Responsible Ecotourism Practices
Responsible ecotourism practices are crucial in ensuring the continued preservation of Sanibel Island's natural wonders. Visitors should follow Leave No Trace principles, respecting wildlife, treading lightly, and refraining from littering. It is also essential to stay on designated trails to avoid trampling delicate habitats. By practicing responsible ecotourism, visitors contribute to the conservation efforts of the refuge and help protect the island's fragile ecosystems for future generations.
Role of Tourism in Conservation
Tourism plays a significant role in the conservation efforts of the Sanibel Island Wildlife Refuge. Visitor fees and donations contribute to funding vital conservation programs, scientific research, and habitat restoration projects. By choosing to visit and support the refuge, tourists actively participate in wildlife conservation, ensuring the continued protection of Sanibel Island's unparalleled natural beauty.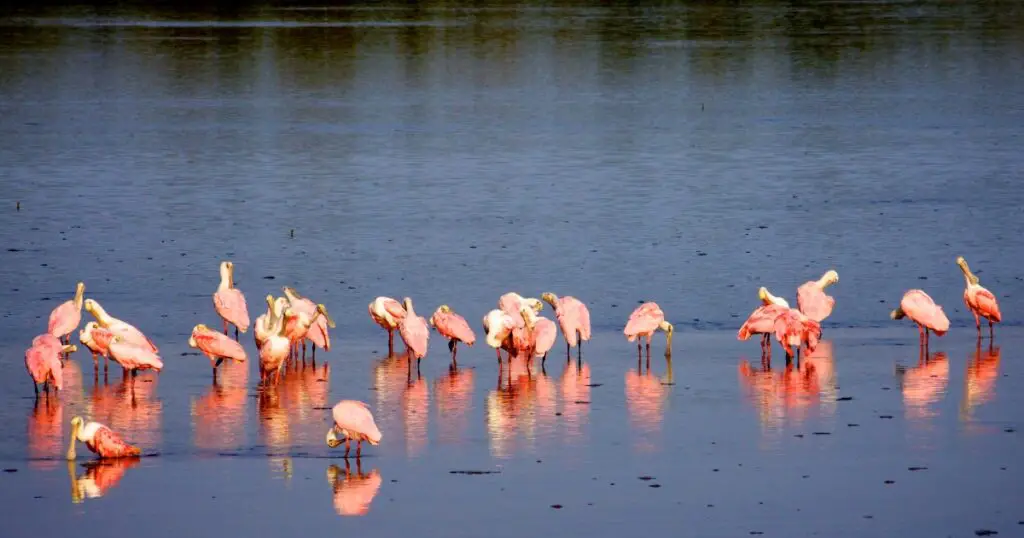 Sanibel Island Beaches
Overview of Beaches in Sanibel Island
Sanibel Island's beaches are renowned worldwide for their unspoiled beauty and abundant wildlife. The island boasts approximately 15 miles of shoreline, offering visitors ample opportunities for relaxation and adventure. From Bowman's Beach to Lighthouse Beach, each beach has its own distinct charm and allure. Whether you're interested in soaking up the sun, searching for seashells, or embarking on a nature walk, Sanibel Island's beaches are a true natural gem.
Wildlife Viewing Opportunities at the Beach
When visiting Sanibel Island's beaches, keep your eyes peeled for unique wildlife sightings. The island's beaches are frequented by a diverse range of shorebirds, including the elegant roseate spoonbill, the comical black skimmer, and the striking American oystercatcher. You might also spot dolphins frolicking just offshore or catch a glimpse of a sea turtle nesting during the nesting season. It's essential to maintain a respectful distance and observe these animals from afar to ensure their continued well-being.
Popular Water Activities at Sanibel Island Beaches
Sanibel Island's beaches offer endless possibilities for water-based activities. Whether you're an avid swimmer, a paddleboard enthusiast, or a lover of kayaking, the crystal-clear waters surrounding the island beckon you. Enjoy the thrill of snorkeling through vibrant seagrass beds, where you might encounter colorful fish and other marine species. If you prefer a more leisurely experience, simply relax on the sandy shores and listen to the soothing sounds of the waves crashing against the beach.
Sanibel Island Shelling
Importance of Shelling in Sanibel Island
Shelling is a beloved pastime on Sanibel Island, as the island's unique positioning allows for a constant influx of seashells. With each tide, the beaches are replenished with an astonishing variety of shells, making it a paradise for shell enthusiasts. Known as the "Sanibel Stoop," the act of bending down to collect shells has become a cherished tradition on the island. Shelling not only offers a profound connection to nature but also contributes to the local economy through the sale of shells and related merchandise.
Species of Shells to Look For
Sanibel Island is home to over 400 species of seashells, each with its own distinct beauty and allure. Shell collectors can keep an eye out for the prized junonia shell, a rare find known for its stunning patterns and colors. Other treasures include the lightning whelk, the lettered olive, the sand dollar, and the intricate angel wing shell. Exploring the beaches during low tide is ideal, as more shells are exposed, waiting to be discovered.
Shelling Etiquette and Conservation Measures
While shelling is an incredible experience, it is important to practice responsible shelling etiquette to ensure the continued abundance of shells on Sanibel Island. Collecting only empty shells is crucial, as live shells play a vital role in the island's ecosystem. It is also essential to respect protected areas and avoid disturbing dunes or nesting sites. By following these guidelines, visitors can enjoy the thrill of shelling while preserving the island's delicate balance between nature and human activity.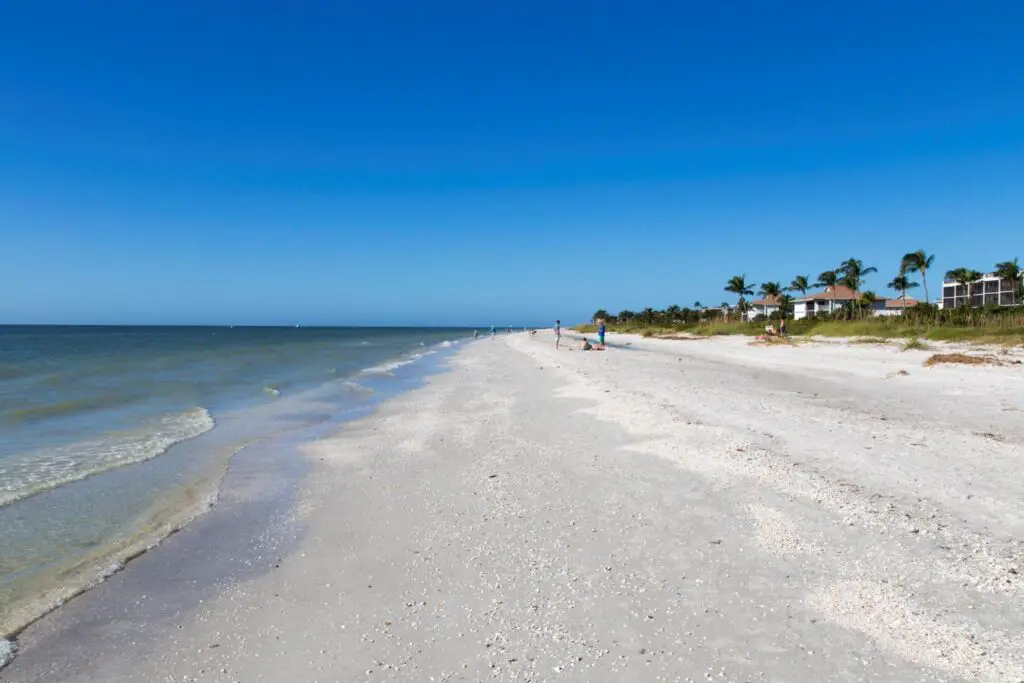 Sanibel Island Restaurants
Local Cuisine of Sanibel Island
Sanibel Island boasts a vibrant culinary scene that celebrates the flavors of the region. From fresh seafood caught in the surrounding waters to local produce and international influences, the island's restaurants offer a plethora of mouthwatering options. Savor the catch of the day at waterfront seafood shacks, indulge in farm-to-table delicacies at upscale eateries, or delight in casual beachside dining. The local cuisine reflects the island's laid-back charm and provides a culinary journey that complements the natural beauty of Sanibel Island.
Wildlife-friendly Restaurants in Sanibel Island
Sanibel Island takes pride in its commitment to wildlife conservation, and several restaurants on the island share this dedication. These wildlife-friendly establishments prioritize sustainability and offer dishes made with locally sourced ingredients. By supporting these eco-conscious restaurants, visitors can enjoy delectable meals while knowing that their dining choices align with the island's conservation efforts.
Unique Dining Experiences in Sanibel Island
Sanibel Island offers unique dining experiences that go beyond simply savoring a meal. From beachfront picnics to sunset cruises with dinner included, the island provides opportunities to create unforgettable memories. Embark on a sunset sail while enjoying a gourmet dinner prepared by skilled chefs, or take a guided kayak tour followed by a waterfront barbecue. These one-of-a-kind dining experiences allow guests to savor the island's natural beauty while indulging in culinary delights.
Planning Your Visit to Sanibel Island Wildlife Refuge
Best Time to Visit
Sanibel Island's wildlife refuge is a year-round destination, offering unique experiences throughout the seasons. Spring and fall are particularly desirable for birdwatchers, as migratory birds pass through the area during these times. Winter months offer pleasant temperatures and provide an escape from colder climates. Summer brings warmer weather and an abundance of sea turtle nests, making it an exciting time to witness the nesting season. Whichever season you choose, Sanibel Island's wildlife refuge promises an extraordinary adventure.
What to Pack
When preparing for a visit to the Sanibel Island Wildlife Refuge, it's important to pack the essentials for a comfortable and enjoyable experience. Sunscreen, insect repellent, and a hat are must-haves to protect yourself from the sun's rays and pesky mosquitoes. Lightweight, breathable clothing will keep you comfortable during your outdoor explorations. Don't forget a pair of binoculars and a camera to capture the incredible wildlife and scenic landscapes. Lastly, bring a reusable water bottle to stay hydrated and help reduce plastic waste.
Accommodations at Sanibel Island
Sanibel Island offers a wide range of accommodations to suit every preference and budget. From luxurious beachfront resorts and charming boutique hotels to cozy cottages and family-friendly vacation rentals, there is an option for everyone. Many accommodations on the island prioritize eco-friendly practices, emphasizing sustainability and respect for the natural surroundings. Staying on Sanibel Island allows for easy access to the wildlife refuge and ensures that you can fully immerse yourself in the island's natural beauty.
In conclusion, Sanibel Island and its wildlife refuge offer an unparalleled opportunity to connect with nature and witness the wonders of a thriving ecosystem. From its diverse flora and fauna to its breathtaking beaches and delightful dining options, the island is a true haven for those seeking an immersive experience in the natural world. Embark on a journey of exploration and discovery as you uncover the hidden treasures of Sanibel Island. Whether you are an avid wildlife enthusiast, a shell collector, or simply someone who appreciates the beauty of the natural world, Sanibel Island will capture your heart and leave you longing for more. So pack your bags, embrace the spirit of adventure, and get ready to create cherished memories on this enchanting island.