Embark On A Shelling Adventure: Sanibel Island's Treasures Await
Sanibel Island Shelling – Are you ready to embark on a shelling adventure like no other? Get ready to uncover the hidden treasures of Sanibel Island, a paradise for shell enthusiasts. From its pristine beaches to its thriving wildlife refuge, Sanibel Island offers a diverse range of experiences for every nature lover. Whether you are a seasoned shell collector or just starting out, this article will provide you with valuable information about the island, its beautiful beaches, and the best spots for shelling. So grab your bucket and sunscreen, because Sanibel Island's treasures await – and they are just a shell's throw away!
Understanding The Uniqueness of Sanibel Island
Sanibel Island, located in the Gulf of Mexico, is a destination like no other. Its geographical location plays a significant role in making it a haven for shell enthusiasts. Situated off the coast of southwest Florida, this barrier island is renowned for its pristine beaches, abundant wildlife, and, most notably, its diverse shell population.
Geographical Location of Sanibel Island
Sanibel Island boasts a strategic location, which makes it an ideal spot for shell collecting. It is situated in a way that catches the natural currents of the Gulf of Mexico, allowing a wide variety of shells to wash ashore. The unique shape of the island acts as a natural funnel, gathering shells from distant locations and depositing them onto its shores.
Reason for Sanibel Island's High Shell Diversity
Sanibel Island's high shell diversity can be attributed to several factors. First and foremost, the island's geographical location, mentioned earlier, ensures a constant supply of shells from various regions. Additionally, the island's gently sloping beaches and extensive tidal flats create the perfect conditions for the accumulation of shells.
Next, the interaction of warm tropical currents and cooler water from the north results in a mixing zone that is favorable for the growth and reproduction of shellfish. This intersection of ecosystems allows for a diverse range of shell species to thrive in the waters surrounding Sanibel Island.
Furthermore, the absence of large shellfish-consuming predators, such as crabs and starfish, contributes to the abundant presence of intact shells on the island's beaches. This unique ecological balance sets Sanibel Island apart as a premier destination for shell enthusiasts.
The Allure of Sanibel Island Beaches
Sanibel Island is renowned for its beautiful beaches, each offering its own distinct charm. Whether you are a seasoned shell collector or a newcomer to the world of shells, these beaches provide the perfect setting for a memorable shelling experience.
Introduction to Popular Beaches
Bowman's Beach: A secluded paradise, Bowman's Beach offers a wide stretch of shoreline and is an excellent location for shelling. Its peaceful ambiance and pristine sand make it a favorite among locals and visitors alike.

Lighthouse Beach: Located near the iconic Sanibel Lighthouse, this beach offers breathtaking views and ample opportunities for shelling. The area near the lighthouse is known to be a hotspot for finding unique shells due to the constant movement of water and the presence of tidal pools.

Blind Pass Beach: Situated at the point where Sanibel Island meets Captiva Island, Blind Pass Beach is a popular shelling spot. The convergence of water currents makes this beach an excellent location for collecting shells that have been brought in from different areas.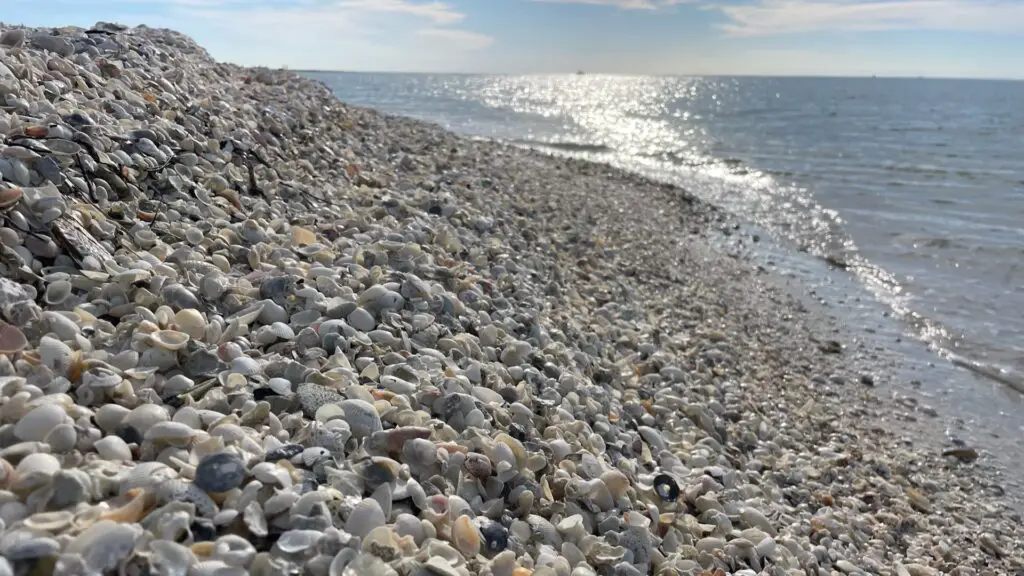 Best Times for Shelling on Each Beach
Timing is crucial when it comes to shelling on Sanibel Island's beaches. Understanding the tides can significantly enhance your chances of finding the perfect shell. Here are the best times for shelling on each of the popular beaches:
Bowman's Beach: The hours leading up to low tide and the first few hours of the incoming tide are optimal for shelling at Bowman's Beach. This is when the water recedes, revealing a treasure trove of shells.

Lighthouse Beach: Shelling at Lighthouse Beach is best during low tide. Check the tide charts to plan your visit accordingly and maximize your chances of finding unique shells.

Blind Pass Beach: Shelling at Blind Pass Beach is most fruitful during the hours leading up to low tide and the early stages of the outgoing tide. As the water recedes, it uncovers an abundance of shells.
Unique Shells to Look For
Sanibel Island is home to an impressive array of shells, many of which are highly sought after by collectors. Here are some unique shells to keep an eye out for during your shelling adventure:
Junonia: The elusive Junonia is often considered the crown jewel of Sanibel Island's shells. With its distinct patterns and vibrant colors, finding a Junonia is a rare and cherished experience.

Lightning Whelk: The Lightning Whelk is a striking shell characterized by its intricate spiral pattern. It is one of the larger shells you may encounter on Sanibel Island's beaches.

Alphabet Cone: The Alphabet Cone is highly prized by collectors for its intricate markings that resemble letters of the alphabet. Finding a well-preserved Alphabet Cone is considered a significant shelling achievement.
Shelling Rules and Regulations
When visiting Sanibel Island, it is essential to be aware of and adhere to the shelling rules and regulations in place. These guidelines are in place to protect the island's delicate ecosystem and ensure that future generations can continue to enjoy the beauty of its beaches.
Shelling Laws to Observe on Sanibel Island
Respect Wildlife and Natural Habitat: It is crucial to maintain a safe distance from wildlife and refrain from disturbing their natural habitat. Keep in mind that Sanibel Island is a designated wildlife refuge, and the protection of its inhabitants is of utmost importance.

No Live Shells: Collecting live shells is strictly prohibited on Sanibel Island. This includes shells that still house living organisms or are inhabited by hermit crabs. Ensure that any shells you collect are empty and devoid of living creatures.

Minimize Ecological Impact: Avoid trampling on vegetation, including seagrasses and dunes. These serve as crucial habitats for various species and play a vital role in preserving the island's ecosystem.
Shelling Ethics and Practices
Practicing ethical shelling is essential for maintaining the delicate balance of Sanibel Island's ecosystem and preserving its natural beauty. Here are some ethics and practices to keep in mind:
Take Only What You Need: While it may be tempting to collect every shell you come across, remember that these shells are an integral part of the island's ecosystem. Take only a few shells that truly capture your attention, leaving the rest for others to enjoy.

Leave No Trace: Ensure that you leave the beach as you found it. Dispose of any trash properly and refrain from disturbing the sand or vegetation. By leaving no trace, you contribute to the preservation of Sanibel Island's pristine beaches.

Educate Yourself: Learn about the shells you encounter to develop a deeper appreciation for their importance and beauty. Understanding the ecological significance of the shells enriches the shelling experience and fosters a sense of responsibility toward the environment.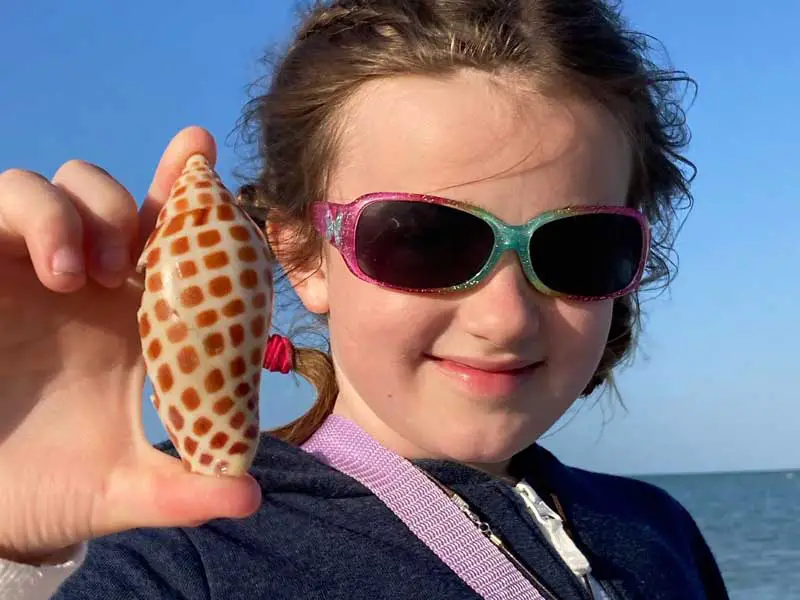 Conservation Efforts for Shell Species
Sanibel Island boasts a strong commitment to shell conservation and ecological preservation. Several organizations and initiatives work tirelessly to ensure the protection of shell species and their habitats. By supporting these efforts, you can contribute to the long-term sustainability of Sanibel Island's vibrant ecosystem.
Continued efforts in research, habitat restoration, and public education aim to raise awareness about the importance of shell conservation. These initiatives work hand in hand with local authorities to enforce regulations and protect vulnerable shell species.
An Overview of Sanibel Island Wildlife Refuge
Sanibel Island Wildlife Refuge is a sanctuary for various species of wildlife, including a vast selection of shells. This protected area spans over 6,400 acres and offers visitors a unique opportunity to observe the island's natural inhabitants in their natural habitat.
Wildlife Species on Sanibel Island
Sanibel Island is home to a diverse array of wildlife species, complementing its rich shell population. Visitors to the wildlife refuge may encounter:
Seabirds: The refuge is a popular nesting spot for several species of seabirds, including pelicans, herons, and terns. Observing these majestic birds as they soar above the shores is a truly remarkable experience.

Marine Life: The waters surrounding Sanibel Island teem with marine life. From dolphins and manatees to sea turtles and rays, these incredible creatures add to the charm and allure of the refuge.

Land Animals: Sanibel Island is not only rich in aquatic life but also hosts a variety of land animals. Bobcats, raccoons, and armadillos are just a few of the creatures you may encounter while exploring the refuge.
Endemic Shells in the Wildlife Refuge
Within the wildlife refuge, you can discover an abundance of endemic shells unique to Sanibel Island. These shells have adapted to the island's specific environment, making them exclusive to this area. Some of the endemic shells you may come across include:
Sanibel Rice Olive: The Sanibel Rice Olive is a small, elongated shell with a glossy, olive-colored exterior. It is commonly found along the refuge's beaches and is highly sought after by shell enthusiasts.

Lettered Olive: The Lettered Olive is one of the most common shells found on Sanibel Island's shores. Its distinctive elongated shape and beautifully engraved letters make it a favorite among collectors.

Florida Fighting Conch: The Florida Fighting Conch is a shell characterized by its thick, sturdy build and intricate patterns. It is a treasured find for those who appreciate the unique beauty of Sanibel Island's shelling treasures.
Guided Excursions in the Wildlife Refuge
Exploring the wildlife refuge can be a truly immersive and educational experience. Guided excursions are available to help you gain a deeper understanding of the island's wildlife and its relationship with the diverse shell population. Joining a guided tour allows you to explore hidden corners of the refuge, learn from knowledgeable guides, and enhance your overall shelling adventure.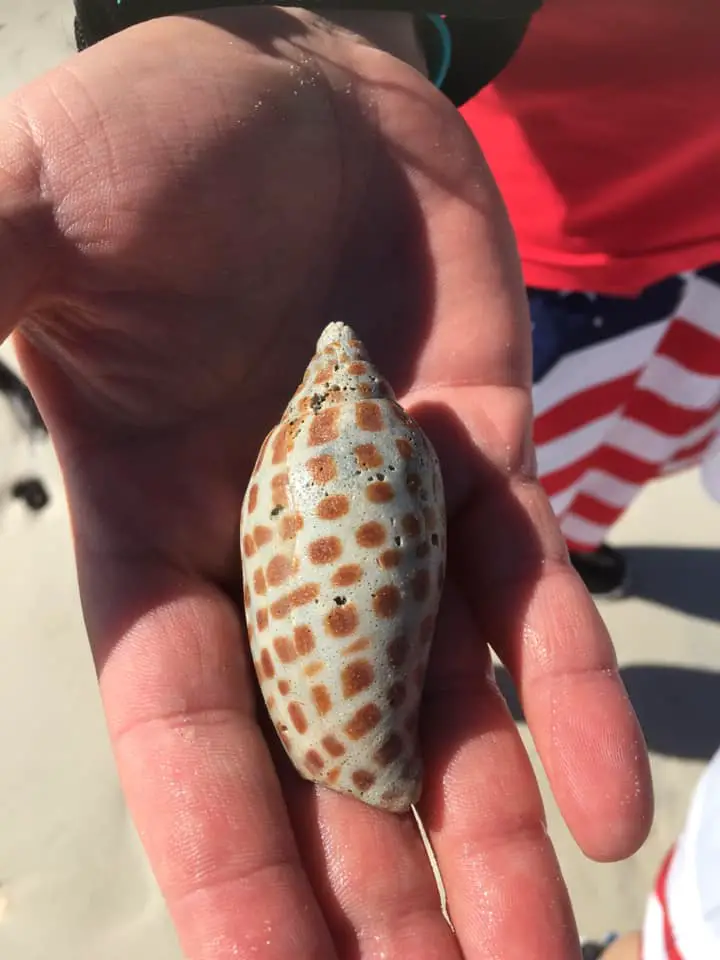 Exemplary Shelling Spots on Sanibel Island
While the entire island is a haven for shell enthusiasts, there are certain spots that stand out as exemplary locations for shelling. Whether you prefer popular and well-known beaches or hidden gems off the beaten path, Sanibel Island has something to offer everyone.
Famous Shelling Locations
Tarpon Bay Road Beach: This beach, located near Tarpon Bay Road, is renowned for its abundance of shells. Its convenient location makes it easily accessible and a popular spot for avid shell collectors.

Sanibel-Captiva Road Beach: Situated near the midpoint of Sanibel Island, this beach is known for its dazzling array of shells. Its central location attracts both locals and tourists seeking an unforgettable shelling experience.

Bailey-Matthews Shell Museum Beach: Adjacent to the Bailey-Matthews National Shell Museum, this beach offers a unique combination of educational exploration and exceptional shelling opportunities. Take the time to visit the museum to delve deeper into the world of shells before heading to the beach.
Underrated Shelling Spots
Blind Pass Beach: Though mentioned earlier as a popular shelling spot, Blind Pass Beach is still often underrated. Its location where Sanibel Island meets Captiva Island creates a unique environment that yields an abundance of shells.

Gulfside City Park: This lesser-known beach is a hidden gem for shell collectors. With its tranquil atmosphere and fewer crowds, Gulfside City Park provides an excellent opportunity to search for shells undisturbed.

Bowman's Beach: While Bowman's Beach is gaining popularity, it remains a more serene alternative to other crowded locations. Its unspoiled beauty and diverse shell population make it a must-visit spot for all shell enthusiasts.
Guidelines for Successful Shelling
To make the most of your shelling adventure on Sanibel Island, it is essential to follow some guidelines for success. These tips will help you optimize your time and increase your chances of finding unique shells:
Do Your Research: Familiarize yourself with the various beaches on Sanibel Island, their unique features, and the best times for shelling. Understanding the tides and the behavior of the shells will greatly enhance your success.

Be Patient: Shelling can be a thrilling adventure, but it requires patience. Take your time as you sift through the sand and explore the shoreline. The perfect shell might be just a few steps away.

Bring the Right Tools: Equip yourself with the necessary tools for shelling, such as a mesh bag or bucket, a sturdy shell scoop, and a magnifying glass for close inspection. These tools will facilitate your search and ensure you can safely collect and examine shells.
Sanibel Island Shelling Tours
For those who prefer a guided experience or want to delve deeper into the world of shells, Sanibel Island offers a range of shelling tour companies. These tours provide invaluable insights, expert guidance, and access to exclusive shelling locations.
Popular Shelling Tour Companies
Adventures in Paradise: This reputable tour company offers a variety of shelling tours tailored to different interests and skill levels. Join their experienced guides as they take you to the best shelling spots and share their vast knowledge of shells.

Tarpon Bay Explorers: Tarpon Bay Explorers focuses on providing environmentally friendly shelling tours. Their knowledgeable guides ensure that you not only have a successful shelling experience but also gain a deeper understanding of Sanibel Island's ecosystem.

Captiva Cruises: While primarily known for their boat tours, Captiva Cruises also offers shelling excursions to the outer islands surrounding Sanibel Island. Embark on a unique adventure and explore lesser-known shelling destinations in the area.
What to Expect from a Shelling Tour
When booking a shelling tour, you can expect an immersive and educational experience. Knowledgeable guides will share their expertise on the different shell species, the island's ecosystem, and the best shelling techniques. You will have the opportunity to visit exclusive shelling locations and maximize your chances of finding unique shells.
How to Choose a Shelling Tour
When selecting a shelling tour, consider the expertise and reputation of the tour company. Read reviews and testimonials from previous participants to ensure that the tour meets your expectations. Additionally, consider the duration of the tour, the number of participants, and the specific focus of the excursion.
Sanibel Island Shelling Events
Sanibel Island is not only a destination for individual shelling adventures but also a hub for exciting shelling events and competitions. These events bring together shell enthusiasts from around the world and offer a unique opportunity to connect with fellow collectors.
Annual Sanibel Island Shelling Festival
The annual Sanibel Island Shelling Festival is a highly anticipated event that celebrates the island's vibrant shell population. The festival features shell exhibits, shell art vendors, educational presentations, and even a "Shell Idol" competition where attendees can showcase their most prized finds. Immerse yourself in the world of shells and learn from renowned experts during this festive event.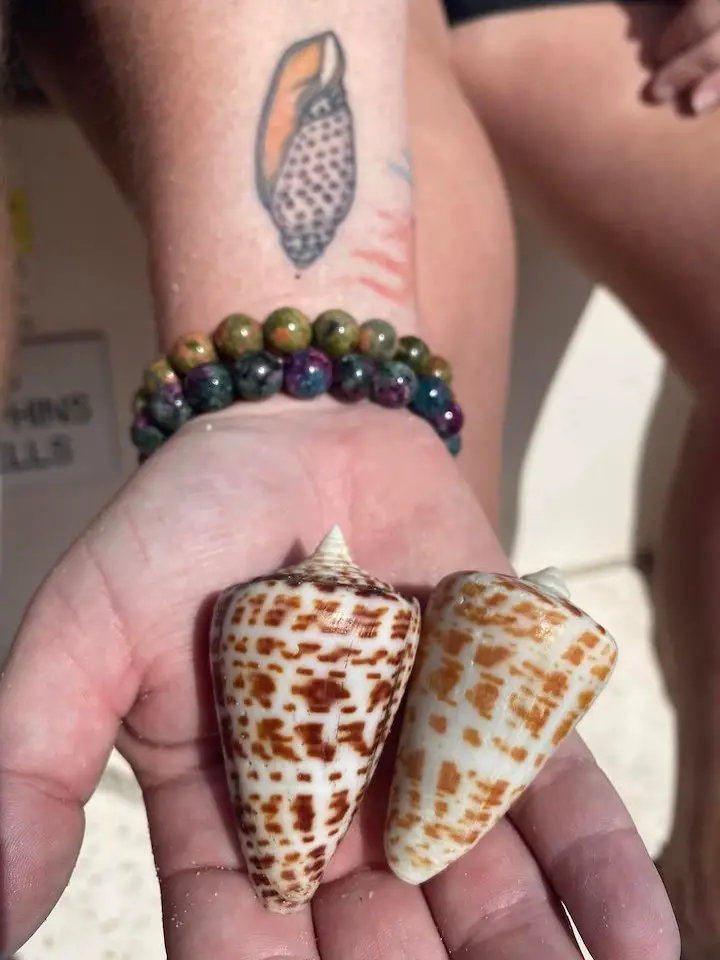 Local Shelling Competitions
Throughout the year, Sanibel Island hosts various local shelling competitions, adding excitement and friendly competition to the shelling community. These competitions encourage participants to showcase their most unique and impressive shell finds, fostering a sense of camaraderie and appreciation for the beauty of shells.
Educational Shelling Workshops
For those seeking a more educational experience, Sanibel Island offers shelling workshops led by experts in the field. These workshops cover a wide range of topics, including shell identification, cleaning and preservation techniques, and the ecological significance of shells. Joining a workshop allows you to expand your knowledge and skills as a shell enthusiast.
Your Shelling Kit Essentials
To ensure a successful and enjoyable shelling experience, it is essential to have the right tools and be prepared for a day of exploration. Here are the shelling kit essentials you should consider:
Required Tools for Shelling
Mesh Bag or Bucket: A sturdy mesh bag or bucket is essential for collecting shells while allowing sand and water to drain. Opt for a bag with a secure closure to prevent shells from getting lost during your search.

Shell Scoop or Trowel: A shell scoop or small garden trowel will help you dig through the sand and uncover buried treasures. Look for a durable and lightweight option that is easy to carry.

Magnifying Glass: A magnifying glass is a valuable tool for inspecting the intricate details of shells. Use it to observe patterns, markings, and fine textures that may be hard to see with the naked eye.
Preparation for a Day of Shelling
Dress Appropriately: When preparing for a day of shelling, it is important to dress comfortably and protect yourself from the sun. Wear lightweight clothing, a hat, and sunglasses to shield yourself from the heat and potential glare.

Sunscreen and Bug Repellent: Apply sunscreen liberally to protect your skin from harmful UV rays. Additionally, bring bug repellent to ward off any pesky insects that may be present in the natural environment.

Water and Snacks: Staying hydrated is crucial while spending the day outdoors. Carry an ample supply of water and pack some energizing snacks to keep you fueled throughout your shelling adventure.
Aftercare for Your Shell Collection
After a successful day of shelling, it is important to properly care for your shell collection. Follow these aftercare tips to preserve the beauty and integrity of your shells:
Rinse with Freshwater: Upon returning from the beach, rinse your shells thoroughly with fresh water to remove any salt or debris. Gently scrub them with a soft brush or toothbrush to eliminate any remaining impurities.

Air Dry: Allow your shells to air dry completely before storing or displaying them. This ensures that they retain their natural beauty without any risk of moisture damage.

Avoid Chemicals: Avoid using harsh chemicals or cleaning agents on your shells. Instead, opt for natural cleaning methods to maintain their delicate structures. A mixture of water and vinegar can help remove stubborn stains or deposits.
Tips And Techniques For Successful Shelling
To enhance your shelling experience and increase your chances of finding unique shells, consider the following tips and techniques:
Best Times for Shelling
Plan your shelling adventures during low tide or the hours leading up to it. This is when the water recedes, exposing a larger area of the beach and uncovering an abundance of shells. Consult local tide charts or apps to determine the best times for shelling based on your desired location.
Techniques for Finding Unique Shells
The "Sanibel Stoop": Embrace the infamous "Sanibel Stoop" – the posture adopted by avid shell collectors as they search for treasures along the shoreline. Bend at the waist and comb through the sand with your hands, paying close attention to any interesting shapes or colors that catch your eye.

Look in the Wrack Line: The wrack line, where the seaweed and debris accumulate along the beach, is a prime spot for finding unique shells. These slightly hidden areas often yield an abundance of treasures, as shells get caught up in the seaweed and washed ashore.

Explore Different Depths: Shells can be found at various depths along the beach. Don't limit your search to just the surface – dig deeper into the sand or explore the tidal pools for hidden gems.
Handling and Cleaning Shells
Handle with Care: Shells are delicate and can easily break if mishandled. When picking up shells, support them with two hands and avoid applying excessive pressure. Being gentle will ensure that you can safely collect intact shells.

Don't Collect Live Shells: Live shells are home to creatures and are an essential part of the island's ecosystem. Leave live shells untouched and only collect empty shells that no longer house living organisms.

Natural Cleaning Methods: Instead of using harsh chemicals or bleach to clean your shells, opt for natural cleaning methods. Soaking shells in a mixture of water and vinegar can help remove any residual odors or stains without damaging their natural beauty.
Indulging in Sanibel Island Restaurants
After a fulfilling day of shelling, treat yourself to some of Sanibel Island's finest seafood restaurants. These establishments not only offer delectable cuisine but also boast unique shell-themed decor that adds to the island's charm.
Best Seafood Restaurants on Sanibel Island
The Mad Hatter: Known for its exceptional seafood dishes and breathtaking ocean views, The Mad Hatter is a must-visit for seafood enthusiasts. Indulge in their fresh catches of the day, complemented by their extensive wine list.

Doc Ford's Rum Bar & Grille: Doc Ford's is a local favorite, offering a diverse menu that combines Caribbean flavors with traditional seafood fare. Feast on their signature Yucatan Shrimp or savor their famous fish tacos while enjoying the lively atmosphere.

The Timbers Restaurant & Fish Market: The Timbers is renowned for its seafood, served in generous portions and prepared to perfection. Their menu features a variety of fresh catches, including succulent lobster and mouthwatering crab legs.
Restaurants with Shell-themed Decor
The Sandbar: The Sandbar embraces its seaside location with shell-themed decor and a relaxed beachfront ambiance. As you savor their delectable seafood dishes, admire the shell-adorned walls and sea-inspired artwork.

The Bubble Room: The Bubble Room is a whimsical restaurant that takes guests on a journey through time and nostalgia. The eclectic decor, adorned with vintage toys and shell accents, adds a touch of enchantment to your dining experience.

The Mucky Duck: Perched on the shores of Captiva Island, The Mucky Duck offers panoramic views of the Gulf of Mexico. As you dine on their fresh seafood, marvel at the abundant seashell decorations that adorn the walls and create a charming atmosphere.
Ending Your Shelling Day with a Great Meal
Conclude your shelling adventure with a memorable dining experience at one of Sanibel Island's top seafood restaurants. Indulge in delectable dishes while surrounded by shell-themed decor, further immersing yourself in the island's unique charm.
Embark on a shelling adventure on Sanibel Island, and you will discover a world of natural treasures awaiting your exploration. From the diverse shell population to the breathtaking beaches and vibrant wildlife, this barrier island offers an unparalleled experience for shell enthusiasts. Immerse yourself in the wonders of Sanibel Island and create memories that will last a lifetime.