Discover The Beauty Of Sanibel Island: A Tropical Paradise
Immerse yourself in the captivating allure of Sanibel Island, a tropical paradise that beckons with its breathtaking beauty. From pristine beaches to lush wildlife refuges, this enchanting destination offers a multitude of wonders to explore. Discover the secrets of Sanibel Island's picturesque shores, uncover hidden seashells that adorn its sandy beaches, and indulge in the delectable flavors of its renowned restaurants. Whether you're seeking relaxation, adventure, or a chance to connect with nature, Sanibel Island has something special to offer. So pack your bags and prepare to be captivated by the endless treasures waiting to be discovered in this tropical haven.
Fascinating Facts about Sanibel Island
Island's History
Sanibel Island, located on the southwest coast of Florida, is a captivating destination with a rich history. The island was originally inhabited by the Calusa Native Americans who thrived on its bountiful seafood resources. In the 1800s, settlers began to arrive on the island, establishing small farms and fishing communities. However, it was not until the construction of the Sanibel Causeway in 1963 that Sanibel Island became widely accessible to tourists and experienced significant development.
Geographical Features
Sanibel Island boasts a diverse range of geographical features that contribute to its natural beauty. The island is characterized by its stunning sandy beaches, stretching for miles along the Gulf of Mexico. These beaches are renowned for their abundance of seashells, attracting shell enthusiasts from all over the world. Sanibel Island is also known for its lush vegetation, including coastal mangroves and tropical plants, creating a picturesque landscape. Inland, visitors can explore the island's interior, which is characterized by freshwater marshes and pine flatwoods, providing a habitat for a wide variety of wildlife.
Unique Island Regulations
One of the most fascinating aspects of Sanibel Island is its unique set of regulations aimed at preserving its natural beauty. The city of Sanibel has diligently implemented measures to limit the height of buildings and reduce light pollution. As a result, the island maintains a charming and low-key atmosphere, free from the high-rise developments commonly found in other beach destinations. Additionally, the use of streetlights on Sanibel Island is limited, allowing for clear views of the night sky and the opportunity to enjoy stargazing.
Exploring the Breathtaking Beaches of Sanibel Island
Overview of Sanibel Island Beaches
Sanibel Island is renowned for its pristine beaches, drawing visitors from far and wide. The island offers approximately 15 miles of shoreline, providing ample space and serenity for beachgoers. The crystal-clear turquoise waters and powdery white sands make for a paradise-like setting that is hard to resist.
Popular Beaches for Recreation
For those seeking recreational activities, there are several popular beaches on Sanibel Island. Bowman's Beach, located on the island's west end, offers a wide range of amenities including picnic areas, grills, and nature trails. Lighthouse Beach is another popular spot, known for its iconic lighthouse and fishing pier. Visitors can enjoy swimming, sunbathing, and beachcombing while taking in the breathtaking views of the Gulf of Mexico.
Ideal Beaches for Seclusion and Relaxation
If you prefer a quieter and more secluded beach experience, Sanibel Island has plenty to offer. Blind Pass Beach, situated near the bridge connecting Sanibel and Captiva Islands, provides a serene atmosphere and an excellent opportunity for shelling. Bowman's Beach, due to its expansive shoreline, offers secluded areas where visitors can enjoy privacy and soak up the tranquil ambiance. The unspoiled beauty and solitude of these beaches make them perfect for those seeking relaxation and serenity.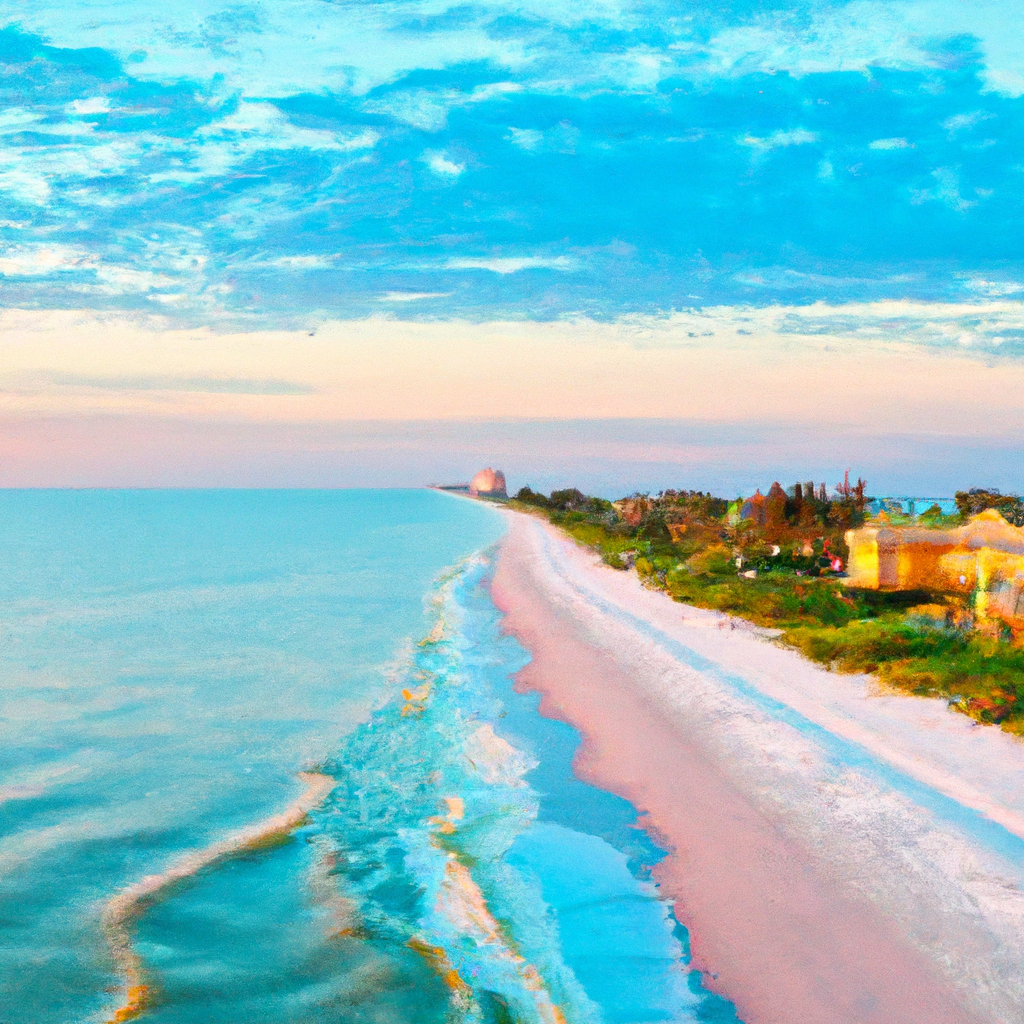 Delight in Sanibel Island Wildlife Refuge
Introducing the Wildlife Refuge
Sanibel Island is home to the J.N. "Ding" Darling National Wildlife Refuge, a haven for nature enthusiasts. This pristine sanctuary spans over 6,400 acres and offers a remarkable opportunity to explore and observe the island's diverse wildlife. The refuge is named after Jay Norwood Darling, a Pulitzer Prize-winning political cartoonist and prominent conservationist who played a crucial role in the establishment of the refuge.
Flora and Fauna in Refuge
Within the refuge, visitors can marvel at the incredible array of flora and fauna that call Sanibel Island home. The refuge is home to over 245 species of birds, including herons, egrets, and the endangered Florida scrub-jay. Wildlife enthusiasts can also spot alligators, manatees, dolphins, and a variety of reptiles and amphibians. The refuge's habitats encompass mangrove forests, seagrass beds, and saltwater marshes, providing a haven for both resident and migratory species.
Benefits of the Wildlife Refuge to the Island
The J.N. "Ding" Darling National Wildlife Refuge plays a critical role in the preservation of Sanibel Island's natural environment. It serves as a vital breeding ground and habitat for native wildlife, ensuring the protection of these species for future generations. Additionally, the refuge offers educational programs and guided tours, allowing visitors to gain a deeper understanding of the island's ecology and the importance of conservation efforts. The refuge's commitment to environmental sustainability and preservation is a testament to Sanibel Island's dedication to protecting its unique natural heritage.
The Thrill of Shelling on Sanibel Island
The Phenomenon of Shelling
Sanibel Island is often referred to as the "Shelling Capital of the World," and for good reason. The island's unique geographical location, combined with its gently sloping shoreline, makes it a prime destination for shelling enthusiasts. The Gulf of Mexico's currents carry an abundance of seashells onto Sanibel's beaches, resulting in an impressive and diverse collection of shells.
Best Spots for Shelling
While shells can be found along the entire coastline of Sanibel Island, there are a few spots that are particularly renowned for their shelling opportunities. The beaches near the Sanibel Lighthouse and Blind Pass are known for their treasure troves of shells, including prized junonia shells. Bowman's Beach and Lighthouse Beach are also popular choices, as they offer ample space and undisturbed areas where shells often wash ashore. For a unique shelling experience, visitors can explore the eastern end of the island during low tide, where vast sandbars emerge, uncovering countless shells.
Types of Shells to Find
Sanibel Island's beaches are home to an astonishing variety of seashells, each with its own beauty and charm. Common finds include tulip shells, alphabet cones, lightning whelks, and sand dollars. The island is also known for its prized junonia shells, which are considered a rare and treasured discovery. Shelling enthusiasts can spend hours combing the beaches, adding to their collection and marveling at the intricate designs and vibrant colors of these natural wonders.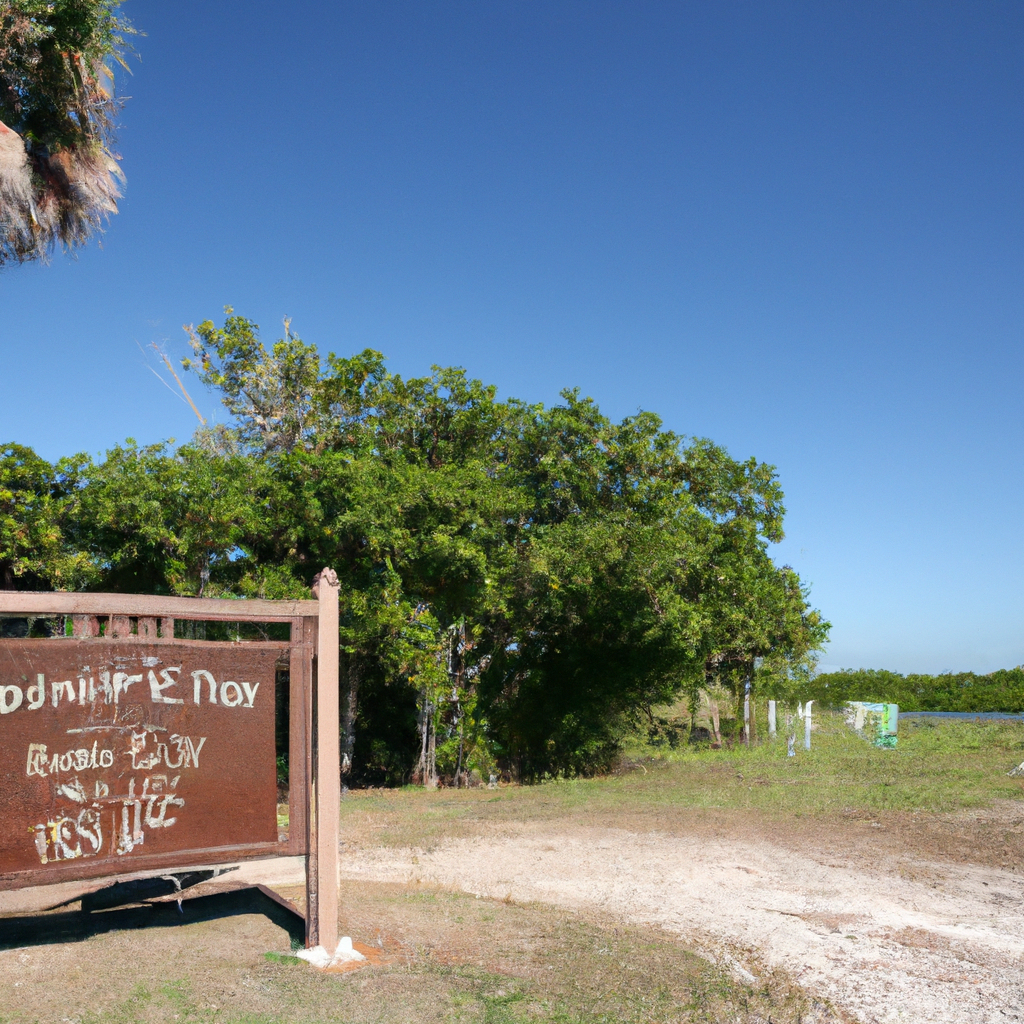 Culinary Adventure in Sanibel Island
Overview of Dining Scene
Sanibel Island is not only a haven for natural beauty but also a paradise for food lovers. The island offers a diverse and vibrant dining scene, showcasing a wide range of cuisines and culinary experiences. From casual beachfront cafes to elegant waterfront restaurants, Sanibel Island caters to all tastes and preferences.
Highly Rated Island Restaurants
Several restaurants on Sanibel Island consistently receive rave reviews from both locals and visitors alike. One such establishment is The Mad Hatter, known for its innovative seafood dishes and breathtaking views of the Gulf of Mexico. The Island Cow is another favorite, offering a relaxed atmosphere and an extensive menu featuring everything from seafood to hearty comfort food. Visitors can also indulge in the culinary delights of Sweet Melissa's Cafe, a renowned farm-to-table restaurant that showcases locally sourced ingredients in its dishes.
Signature Cuisine and Dishes of Sanibel
Sanibel Island is celebrated for its fresh seafood offerings, with an abundance of fish, shrimp, and crab caught daily by local fishermen. Visitors can savor delicious dishes such as blackened grouper, coconut shrimp, and succulent crab cakes. For those seeking a taste of the island's tropical flavors, Key lime pie and conch fritters are popular choices. Sanibel Island's culinary scene is a true reflection of its coastal charm and commitment to local, sustainable ingredients.
Accommodation Options in Sanibel Island
Types of Accommodations Available
Sanibel Island offers a range of accommodation options to suit every traveler's needs. Whether you prefer a luxury beachfront resort, a cozy bed and breakfast, or a family-friendly vacation rental, the island has it all. From quaint beach cottages to spacious condominiums, visitors can find the perfect home away from home during their stay on Sanibel Island.
Highly Rated Hotels and Resorts
For those seeking a luxurious and indulgent experience, Sanibel Island is home to several highly rated hotels and resorts. The Casa Ybel Resort, nestled on 23 acres of pristine beachfront property, offers elegant accommodations and a host of amenities. Another popular choice is the Sundial Beach Resort & Spa, which boasts multiple swimming pools, tennis courts, and a full-service spa. These resorts provide guests with the ultimate in comfort and relaxation, ensuring a memorable stay on the island.
Budget-Friendly Accommodations
Sanibel Island also offers budget-friendly accommodation options for those looking to maximize their experience while keeping costs in check. Numerous motels and inns provide comfortable rooms at affordable rates, allowing visitors to enjoy the island's beauty without breaking the bank. Additionally, many vacation rental homes and condominiums offer cost-effective solutions for families and larger groups, providing ample space and the convenience of a fully equipped kitchen.
Outdoor Activities in Sanibel Island
Water Sports and Activities
With its pristine coastline and abundant waterways, Sanibel Island is a playground for water sports enthusiasts. Visitors can engage in a wide range of activities, such as kayaking, paddleboarding, and jet-skiing, as they explore the island's picturesque shores. The calm and shallow waters surrounding the island make it an ideal destination for snorkeling and scuba diving, allowing individuals to admire the vibrant marine life that thrives in these waters.
Land-Based Activities
While Sanibel Island is renowned for its stunning beaches, it also offers an array of land-based activities to enjoy. Nature lovers can embark on hiking and biking trails that meander through the island's lush vegetation and wildlife-rich areas. Golf enthusiasts can tee off at one of the island's beautifully designed golf courses, surrounded by breathtaking views of the island's natural beauty. For those seeking relaxation, yoga on the beach or a leisurely stroll along the shoreline is the perfect way to unwind and soak in the island's tranquility.
Guided Tours and Trips
To truly immerse yourself in the wonders of Sanibel Island, consider joining one of the many guided tours and trips available. From guided wildlife tours in the J.N. "Ding" Darling National Wildlife Refuge to sunset cruises along the island's waterways, these tours offer a unique perspective and insider knowledge of the island's hidden gems. Experienced guides provide valuable insights into the island's history, flora, and fauna, further enhancing the overall experience for visitors.
Cultural and Historical Sites in Sanibel Island
Major Historical Landmarks
Sanibel Island is steeped in history, and there are several notable landmarks that pay homage to its past. The Sanibel Historic Village, located in the heart of the island, consists of several carefully restored buildings dating back to the late 19th century. Visitors can explore these charming structures, including an old schoolhouse and a pioneer home, gaining insight into the island's early settlers. Another significant landmark is the Sanibel Lighthouse, which has stood tall since 1884 and continues to guide ships navigating the Gulf of Mexico.
Museums and Cultural Centers
For those interested in delving deeper into the island's heritage and culture, Sanibel Island boasts several museums and cultural centers. The Bailey-Matthews National Shell Museum celebrates the island's reputation as a shelling hotspot and showcases an extensive collection of shells from around the world. The Sanibel Historical Museum and Village not only offers a glimpse into the island's history but also hosts various educational programs and events to engage visitors of all ages.
Annual Events and Festivals
Throughout the year, Sanibel Island comes alive with a variety of annual events and festivals that celebrate its unique charm and culture. The Sanibel Shell Festival, held in early March, showcases impressive shell art, crafts, and exhibits. The Sanibel Music Festival, a month-long event in March, features world-class musicians performing classical compositions in intimate settings. These events offer an opportunity to immerse yourself in the island's vibrant arts and culture scene, making for a truly enriching experience.
Practical Travel Tips for Visiting Sanibel Island
Best Time to Visit
Sanibel Island is a year-round destination with pleasant weather and abundant natural beauty. However, the months of November to April are particularly popular, as they offer cooler temperatures and lower humidity. This period is also known as the high season, so it is advisable to book accommodations and activities well in advance. For those looking to avoid crowds, the months of May to October offer fewer visitors and the opportunity to enjoy the island's tranquility.
Getting Around the Island
Sanibel Island is easily navigable, and there are several transportation options available to explore the area. Many visitors choose to rent bicycles, allowing them to leisurely explore the island's numerous bike paths and scenic routes. Golf carts are another popular mode of transport, providing a fun and eco-friendly way to get around. Taxis, ride-sharing services, and rental cars are also readily available, providing convenience and flexibility for travelers.
Insider Tips for Tourists
To make the most of your visit to Sanibel Island, consider these insider tips. First, be sure to pack sunscreen, hats, and insect repellent, as the island's outdoor activities and abundance of flora and fauna make protection essential. Additionally, plan your shelling adventures during low tide for the best chance of finding shells. Finally, be prepared to slow down and embrace the island's unhurried pace – Sanibel Island is all about soaking up the natural beauty and enjoying a laid-back, tropical experience.
Protecting the Natural Beauty of Sanibel Island
Environmental Conservation Efforts
Sanibel Island takes great pride in its commitment to environmental conservation and sustainability. The city of Sanibel has implemented strict regulations to protect its abundant natural resources, including restrictions on construction and lighting. The J.N. "Ding" Darling National Wildlife Refuge plays a vital role in preserving the island's delicate ecosystem through its conservation efforts and educational programs. Several nonprofit organizations on the island also contribute to conservation initiatives, focusing on preserving habitats, promoting sustainable practices, and conducting research.
Role of Tourism in Conservation
Tourism plays a crucial role in the preservation of Sanibel Island's natural beauty. The revenue generated from tourism activities helps fund conservation efforts, maintenance of the refuge, and environmental education programs. The responsible tourism practices advocated by visitors, such as adhering to beach regulations and practicing Leave No Trace principles, further contribute to the island's sustainability efforts. By supporting local businesses that prioritize sustainable practices, tourists can directly contribute to the preservation of Sanibel Island's unique ecosystem.
How Tourists Can Help Preserve the Island
As a visitor to Sanibel Island, there are several ways you can help preserve the island's natural beauty. First and foremost, respect the regulations and guidelines that have been put in place to protect the environment. This includes avoiding littering, staying on designated paths, and refraining from disturbing wildlife. When enjoying the island's beaches, be mindful of the fragile ecosystem by not removing shells that are still inhabited or disrupting sand dunes. Lastly, support local conservation organizations or join volunteer programs to actively contribute to the island's preservation efforts.
Sanibel Island truly is a tropical paradise that offers a unique blend of natural wonders, cultural delights, and opportunities for outdoor adventure. Whether you're strolling along its pristine beaches, exploring its wildlife-rich refuges, or savoring its delectable cuisine, you'll be captivated by the island's charm and beauty. By respecting its regulations and playing a part in its conservation efforts, you can help ensure that Sanibel Island remains a gem for generations to come. So pack your bags, embark on an unforgettable journey, and discover the beauty of Sanibel Island for yourself.